In the continuously developing world of access control and security systems, the need for effective, dependable, and user-friendly devices persists. One company leading this industry is 2N, a reputable manufacturer of IP intercoms and access control systems. Their latest product, the 2N IP Style Video Intercom, is a versatile and modern device designed to cater to both residential and commercial sectors. In this comprehensive review, we will examine the features and benefits of the 2N IP Style from a neutral third-party perspective.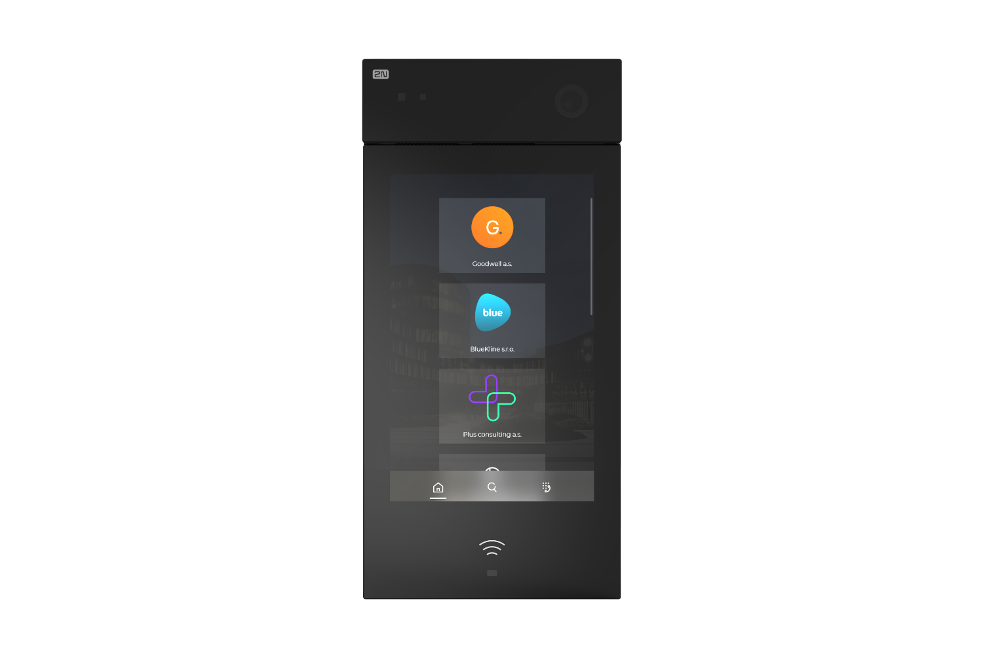 Related Posts:
Table of Contents
1. Design and Aesthetics
When it comes to selecting an intercom system, design, and aesthetics play a significant role. The 2N IP Style Video Intercom is designed with a minimalist approach, featuring a tempered glass front panel and an aluminum frame. The device is available in two color options – black and white, offering a choice based on user preference and the surroundings.
The intercom can be installed either as a surface-mounted or recessed unit, which provides flexibility in installation and ensures seamless integration with the building's facade. The device includes a built-in color camera that comes with a 135-degree horizontal viewing angle, allowing for a wide field of view. Additionally, the night vision mode ensures that images are clear even in low-light conditions.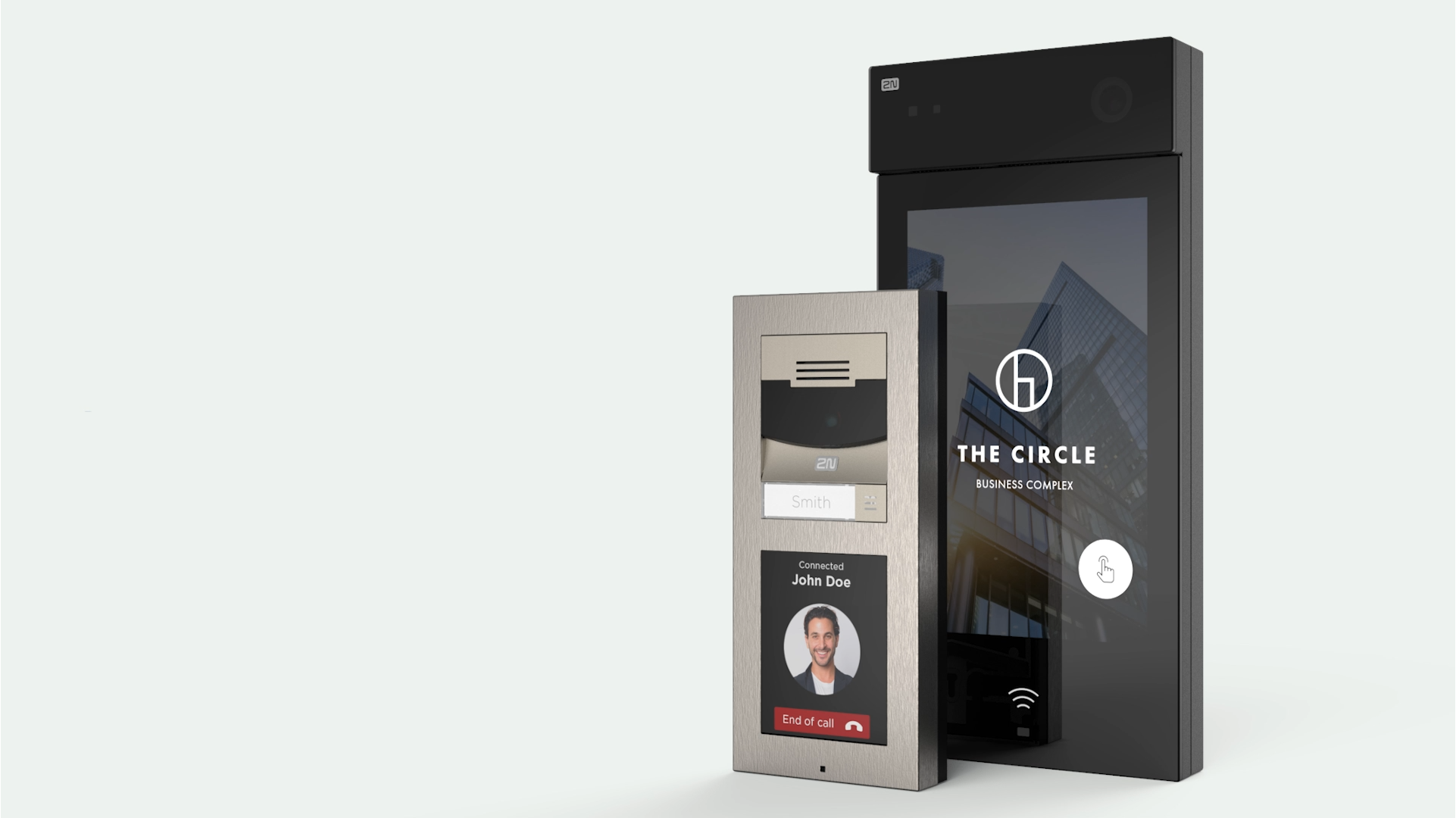 The 7-inch touchscreen display on the intercom is a standout feature, providing a touch display and an intuitive interface for users to navigate through menus, adjust settings, and engage in video calls. The built-in microphone and speaker, coupled with a noise-canceling function, facilitate clear communication. The device can be connected to a network via LAN or Wi-Fi, allowing for remote management and monitoring through the 2N Remote Configuration service.
2. Access Control and Integration
The versatility of the 2N IP Style Video Intercom lies in its ability to integrate with other security systems and devices, such as access control readers, IP cameras, and home automation systems. This feature allows for more comprehensive security coverage and streamlines access control management.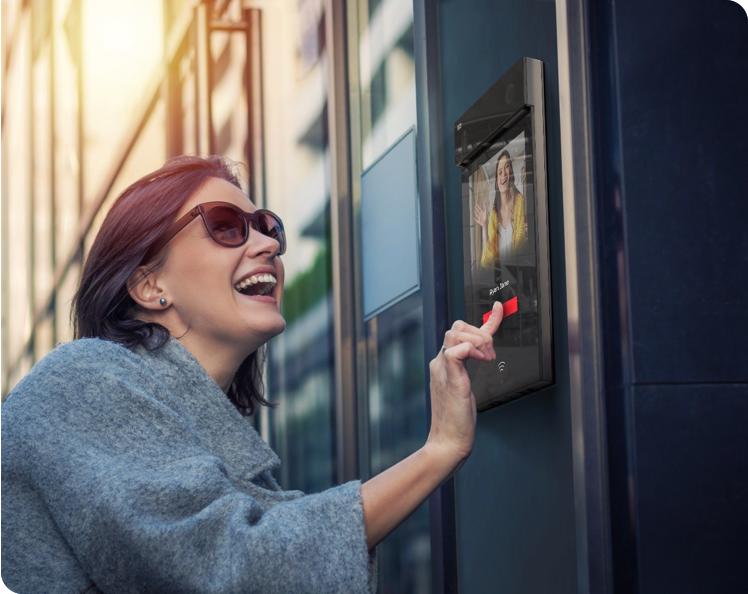 The intercom can be programmed to control doors, gates, and locks and can be configured to grant access to authorized users based on a range of parameters, including time and date. This flexibility ensures that the access control system can be tailored to meet the specific needs of the user or the organization.
Supporting the SIP protocol, the intercom can be integrated with IPBX systems, which allows users to make and receive calls from other SIP devices. This feature can enhance communication within a residential or commercial setting. The ONVIF protocol support of ip intercom also enables integration with third-party IP cameras and video management systems, ensuring compatibility with existing security infrastructure.
3. Performance and Reliability
One of the critical factors when evaluating an IP video intercom is its performance and reliability. The 2N IP Style is equipped with a 5 MPx chip and Wide Dynamic Range (WDR) capability, which enables the production of high-quality color images even in challenging lighting conditions. The device can also handle multiple simultaneous full HD streams, ensuring smooth video communication.
Bi-directional video communication is another feature that sets the 2N IP Style apart from some of its competitors. This feature allows users to engage in two-way video communication, a function that could potentially become standard in the near future.
The WaveKey technology integrated into the 2N IP Style is claimed to be the fastest mobile access control system available. Although we did not perform tests ourselves, the company's reports indicate that they successfully opened a door 15,000 times with 100 different phones, with the door opening in less than one second in 98% of cases. This impressive statistic highlights the intercom's efficiency in access control.
4. Durability and Ease of Installation
When investing in an intercom system, durability is a crucial factor to consider. The 2N IP Style is designed to be not only visually appealing but also robust and resilient. With IP65 and IK08 certifications, the intercom can withstand heavy rain, dusty environments, and vandalism. This makes it a reliable choice for a wide range of installation scenarios, from residential buildings to commercial properties and public spaces.
Ease of installation is another important aspect of any access control system. The 2N IP Style features a patent-pending installation system designed to simplify the process for both experienced technicians and those with limited experience. The intercom's installation process is streamlined, reducing the time and effort required to set up the device.
Additionally, the 2N IP Style comes with web-based applications that enable administrators to manage the device remotely. This feature not only simplifies the management process but also allows for quick adjustments and updates to the intercom's settings and access control parameters.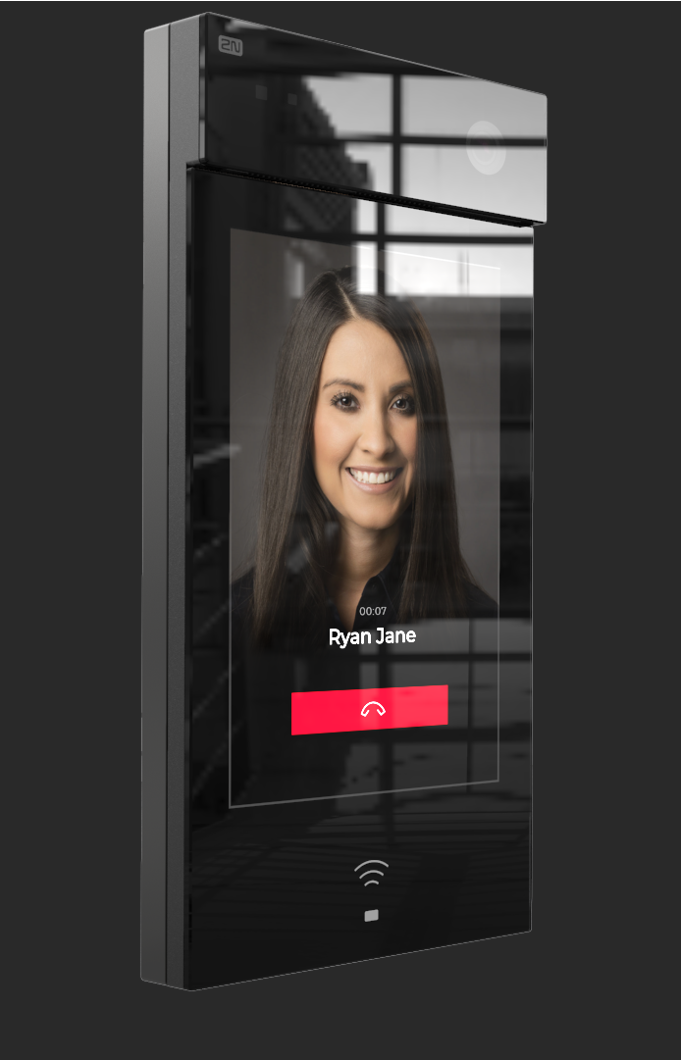 2N IP Style Video Intercom Price
2N IP Style Video Intercom Hardware Costs Between $4500-$7500, and may depend on the security reseller charges and the current ongoing pricing.
2N IP video intercom Alternatives and Competitors
Swiftlane
You can download the complete Swiftlane Video Intercom Overview PDF Here.
Aiphone
Aiphone has manufactured audio and wired intercom systems for over a decade. They have recently introduced wireless video intercom systems. Read the full review here.
Latch
Latch is a prop tech company manufacturing smart apartment IoT products. Latch's signature product is a battery-operated Smart Lock for individual units in an apartment. They have also introduced an audio-only intercom. Read the full review here.
Alphatouch
Alphatouch is another manufacturer of video intercom systems, providing wired, telephone, and video intercom systems. Read the full review here.
LiftMaster
LiftMaster, owned by the Chamberlain Group, manufactures gate entry systems and apartment entry systems. They have two versions of video intercoms with different physical sizes and similar feature sets. Read the in-depth overview here.
5. Conclusion
In conclusion, the 2N IP Style Video Intercom is a versatile, user-friendly, and reliable device that offers an effective solution for access control and video communication. Its modern design and advanced features make it an attractive choice for various residential and commercial projects. While it may not be the most affordable option on the market, the quality and functionality it provides make it a competitive choice.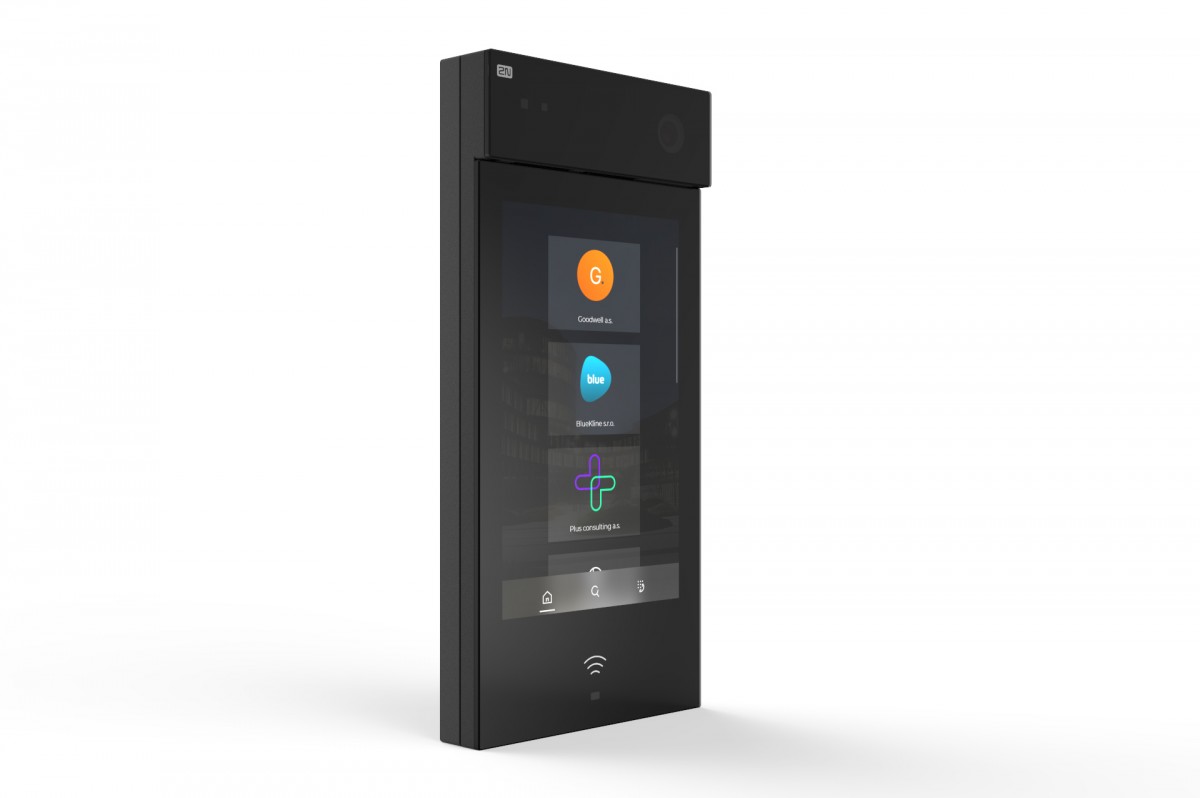 For those customers seeking an efficient, fast, and secure video intercom solution for their premises, the 2N IP Style is worth considering. With its revolutionary WaveKey technology, bi-directional video communication, and seamless integration with other security systems, the 2N IP Style offers a comprehensive security solution that can meet the needs of various users and organizations.
Overall, the 2N IP Style Video Intercom is a strong contender in the access control market. Its combination of durability, performance, and integration capabilities make it a product worth considering for those in search of a reliable and efficient security solution.
Have Questions?
Get in touch with our team to learn more about what Swiftlane can do for you.