Introducing RentGPT: An Advanced AI Leasing Copilot and ChatBot
RentGPT is a free chatbot for your apartment website. Convert leads to leases with the most advanced and centralized leasing AI.
Convert Website Visitors to Leases
Allow conversation in any language
Centralize leasing across your portfolio
Fully conversational interactions
Download PDF
Try the bot for your property
or
Register Your Property for Swiftlane's RentGPT
Please fill the form below to start with Swiftlane's Leasing Bot
Experience RentGPT: Leading the AI Leasing Revolution
Watch RentGPT in action as it revolutionizes the property leasing process in our detailed video walkthrough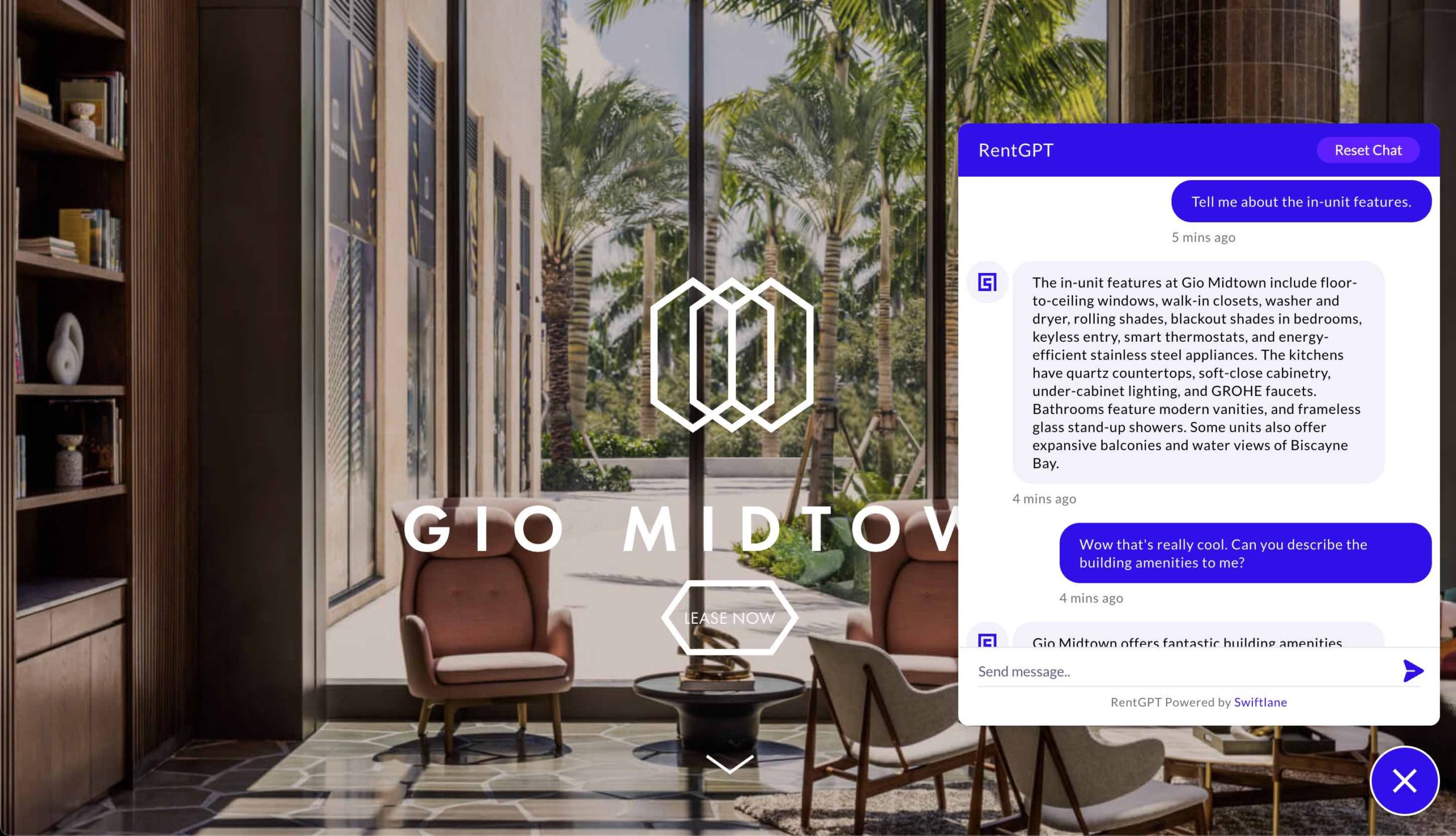 Have Questions?
Get in touch with our team to learn more about what Swiftlane can do for you.