You sit back relaxed in your supposedly secure apartment or condo, completely oblivious to the colossal security breach lurking in the intercom system. Your precious package, left at the door, might already be in the hands of porch pirates! The grim reality is, we are not as safe as we believe, and it's about time we face it.
In New York alone, there is a staggering statistic of 90,000 packages being stolen every week! These terrifying numbers aren't just accidents. They reflect the devastating loopholes in our security systems, specifically the ease with which one can bypass the apartment call boxes.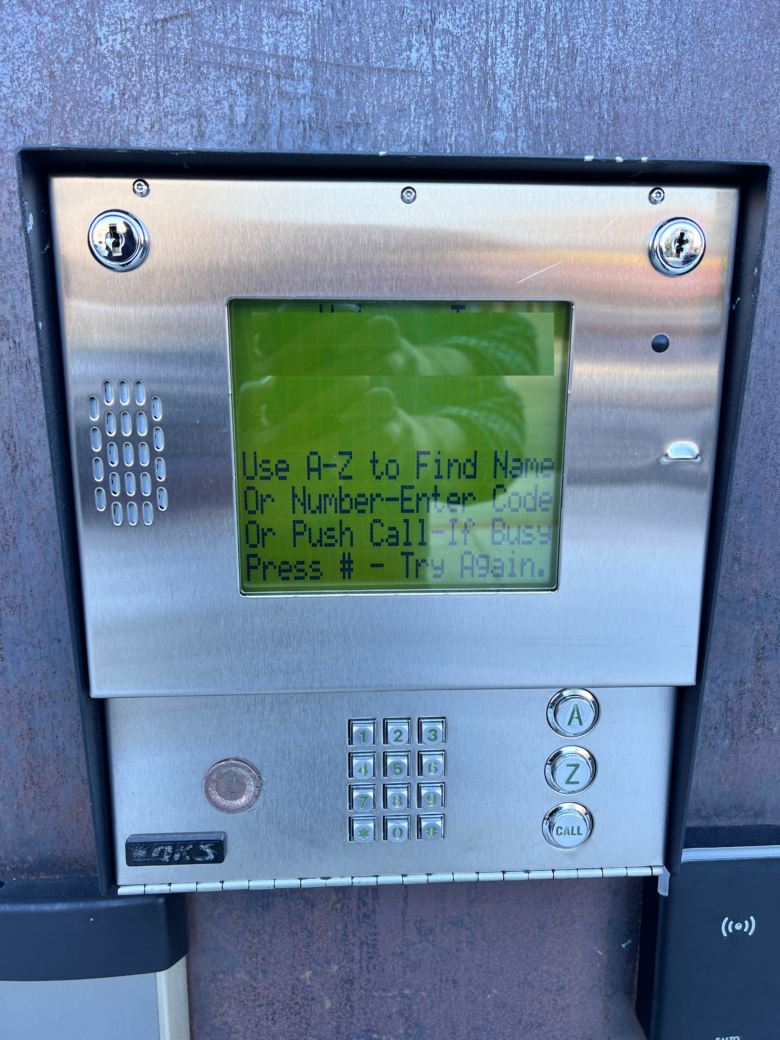 Are You Leaving Your Safety to a $14 Key?
A simple search on Amazon leads you to a call box key, priced at a mere $14. This same key can unlock almost all legacy call boxes of renowned brands. You'd expect a unique key for every call box, but no! These keys are as universal as they come, turning every call box into an open treasure chest for those with nefarious intentions.
Once the call box is open, it's child's play from there. Two wires intended for postal lock boxes can be connected using a cheap cable. The moment the connection is established, the door starts buzzing and voila! The thief is in, your package is out. Watch this horrifying demonstration: Break-in video
Free Entry Without a Key?
And just when you thought it couldn't get any worse, there's a way around this that doesn't even cost a dime! An old call box can be short-circuited by squishing salt water through the postal lock key hole opening. The water shorts the circuit, and the door begins buzzing, letting the perpetrator in. No special tools or skills required!
Confronting the False Sense of Safety
These tactics are not high-level secrets, they are an open playbook for porch pirates. The chilling part? Most buildings are blissfully unaware of these vulnerabilities because they're not security experts or they consider security system upgrades an unnecessary cost.
This ignorance fosters a dangerous illusion of safety, leaving us exposed and our packages vulnerable to thieves.
Swiftlane: We are here for you
We, at Swiftlane, are fed up with this endless cycle of theft. Our mission is to build secure communities that offer true safety and convenience to residents. No more stolen packages, no more false peace of mind. We urge you to reach out to us for advice on how to upgrade your building security. It's high time we turn the tide against the porch pirates and reclaim our safety.
Don't be a part of the grim statistics, become a part of the solution.
Upgrade Your Building Security
Get in touch with a Swiftlane specialist for more information on the best access control and video intercom solution for your building.