Mobile Enabled Key Card and Key Fob Readers
Swiftlane is a cloud-based system that provides key card access control for multifamily and office buildings. It supports a variety of cards and readers to provide high-security solutions for every property and access point.
Supports proximity cards, encrypted card formats, and fobs
Works with existing electronic door locks
Long range readers and receivers for garages and gates
Seamless integration with video intercom, face recognition, and mobile unlock
Simple, intuitive remote cloud-based management
Instantly grant/revoke credentials using your mobile phone
request a demo
Watch How It Works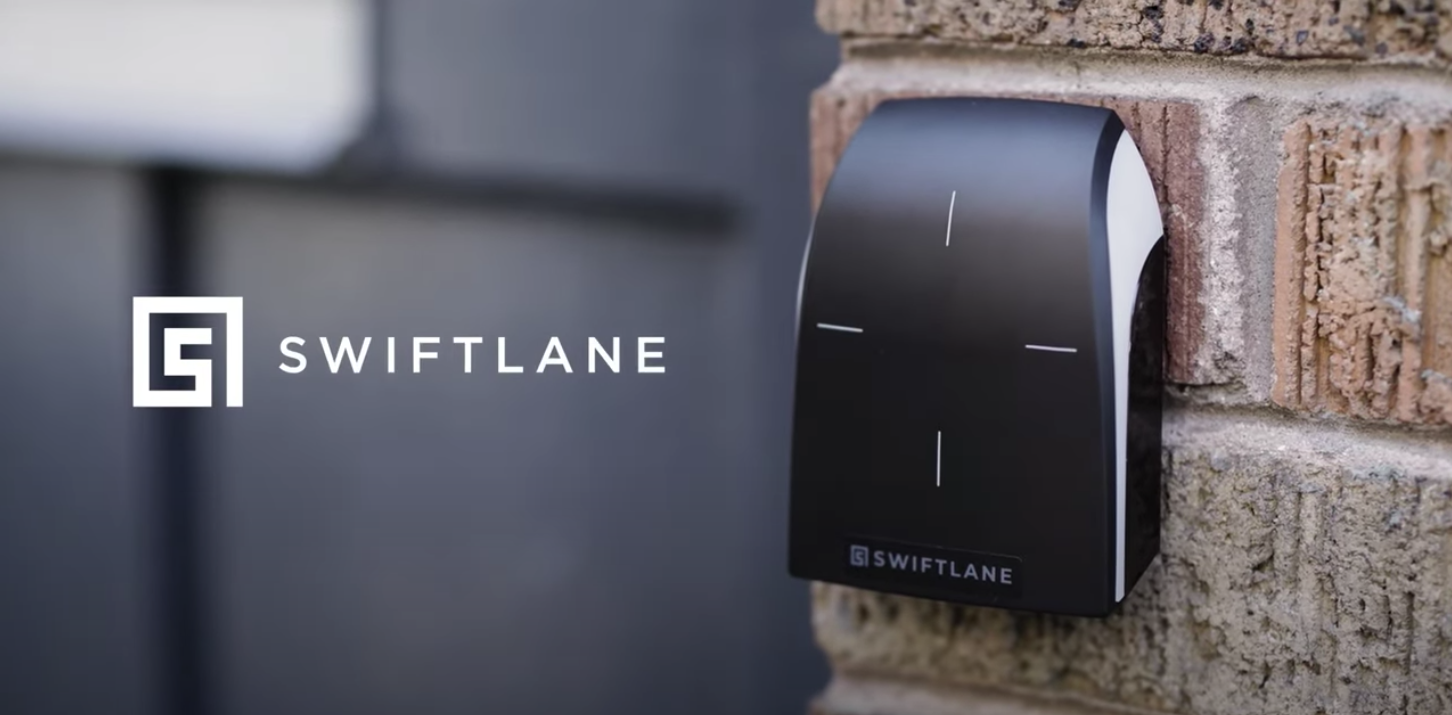 Flexible, Encrypted Physical Credential Access Control
PIN Readers
Supports prox cards, smart cards, and PIN code access

Gain access with a PIN even if you forget your key card
Two access modes in one
Temporary PIN access for contractors and vendors
Proximity Cards
Prox cards and readers feature 125-KHZ frequency and fast read speed and range
Formats include key cards, fobs, and key ring tags 
Not encrypted and easier to clone than smart cards
Encrypted Credentials (Smart Cards)
Smart cards feature 13.56-MHZ frequency and clone-proof MIFARE® DESFire® EV1/EV2
Formats include key cards, fobs, and mobile credentials

Instantly grant/revoke credentials using your phone
Secure Solutions for Every Property
Fully Integrated Security System for All Kinds of Access
Video Intercom + Mobile Unlock + Face Recognition
Unified product that has video intercom along with modern access formats like recognition, mobile unlock, and temporary PINs

Instantly grant/revoke credentials using your phone

No technical skills needed to manage access

Easily grant access to visitors via video intercom and remote unlock
Optional face recognition for seamless, touchless entry
Deep Integration With Video Management Systems
Swiftlane + Eagle Eye
Deep integration with Eagle Eye and other VMS systems for a unified security experience 

Once Swiftlane is synced with Eagle Eye, Swiftlane can automatically pull the corresponding video camera recording related to each access control event

Ensure you are able to tie unauthorized access to video footage without having to watch hours of video

View real-time Eagle Eye camera video from within the Swiftlane admin dashboard
Learn More
Easy Remote Management in One Centralized System
Automated Onboarding and Easy Admin Management
Eliminate the technical burden, costs, and overhead of managing many systems

Access management through a very intuitive cloud management interface that runs on any browser

Completely automated onboarding and offboarding through integrations into G Suite, OKTA, Azure Active Directory, and more

Remotely add or remove users and update permission settings from anywhere
Two-way audio and video calling
100% Visibility Into Access Events 
High security photo log of access events via SwiftReaders

Unlimited access logs and backup

Stream logs across all doors and sites through a centralized activity feed

Push events to video management systems to quickly identify access events in video
Versatile Product That Simplifies Access
Works With:
Doors and access points

Gated communities and apartment complexes
Parking garages and gates
Turnstiles
Elevators
Package and mailrooms
High Security and Privacy First Guarantee
Swiftlane delivers reliable, convenient solutions that prioritize high security and data privacy.
Encrypted Communications

TLS and HTTPS encrypted communications to secure your data.

Two-Factor Authentication

Turn on face recognition + mobile unlock for high security areas.

Visual Verification

Prevent unauthorized access through a photo-based audit trail.

Secure Data Handling

Encrypted storage and secure data handling policies safeguard from unauthorized access.

Data Usage

Swiftlane does not sell your data, please read our complete Privacy Policy.

Tailgating Detection

Detect and prevent break-ins with automatic tailgating alerts.
Get a Free Demo
Contact us for a free demo to find the best custom solution for building.