Imagine a world where property managers can handle leasing tasks with ease and renters can find their perfect apartment in no time. This world is not a distant dream, but a reality thanks to the power of apartment chatbot and leasing assistant solutions. These AI-powered tools have revolutionized the multifamily industry by providing streamlined communication, faster leasing processes, and enhanced renter experiences. In this blog post, we will dive into the world of apartment chatbots and explore their benefits, the best multifamily apartment chatbot solutions in the market, and the crucial role of natural language processing in effective chatbot communication.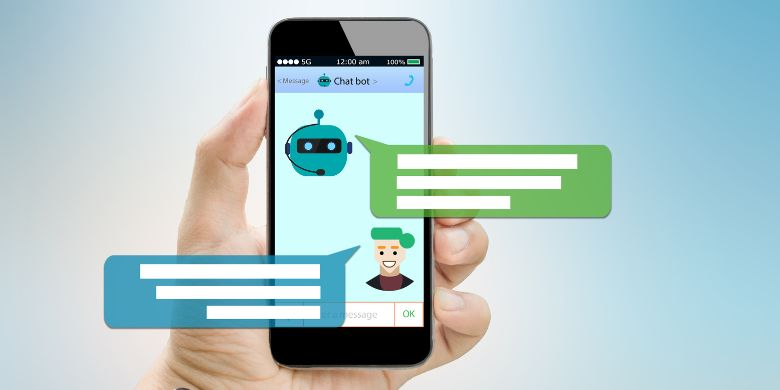 Short Summary
Apartment chatbots are AI-powered tools that automate leasing tasks and provide efficient customer service.
Property managers can benefit from fast leases, 24×7 answering, multi-language support, and more while renters experience faster information gathering, instant tour booking, etc.
NLP is the key to successful chatbot communication. Organizations should consider features such as functionality & cost for an optimal user experience.
Suggested Posts:
Best Property Management Chatbots in 2023
Unlock the Benefits of an AI Leasing Agent for Your Property
AI Leasing Bots for Apartments: Transforming the Landscape of Property Leasing
Introducing RentGPT: An Advanced AI Leasing Copilot and ChatBot
What are Apartment Chatbots in Multifamily
Apartment chatbots are AI-powered tools designed to assist property managers and enhance the renter experience in the multifamily industry. They automate leasing tasks and provide instant support to both prospects and residents, making the leasing process more efficient and enjoyable for all parties involved.
By leveraging natural language processing and artificial intelligence, these chatbots can understand and respond to user queries accurately, ensuring excellent customer service while saving time and resources for the property management team.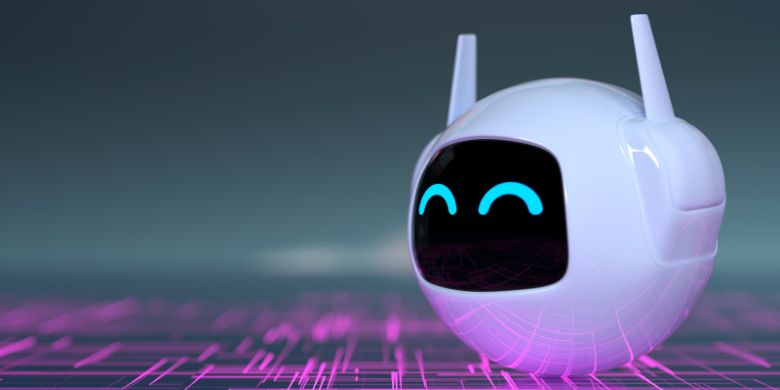 Definition
An apartment chatbot is an automated conversation system programmed to respond to a predetermined set of questions through a conversational interface. It is a specialized chatbot designed specifically for apartment complexes and can handle leasing conversations effectively.
Apartment chatbots offer a range of benefits, such as expedited leasing, 24-hour answering, multilingual support, rapid information gathering, instant tour booking, and accelerated leasing processes, providing instant answers to renters' questions.
The Rise of Apartment Leasing Chatbots
The rising popularity of apartment leasing chatbots is driven by their numerous advantages for property managers and renters alike. With their ability to streamline communication, save time and resources, and provide personalized customer service, these chatbots are becoming an essential tool for managing apartment rentals.
By offering 24/7 support and multilingual capabilities, chatbots cater to a diverse user base and ensure a seamless leasing experience for all.
Benefits for Property Managers – fast leases, 24×7 answering, multi-language support, and more
Property managers can reap numerous benefits from implementing apartment chatbot technology. These advantages include accelerated leasing, 24/7 answering, multilingual support, and more. By automating routine tasks and providing instant answers to common questions, chatbots allow property managers to focus on more critical aspects of their business.
In addition, chatbots such as RentGPT and BetterBot can help schedule tours for prospective renters, further streamlining the leasing process and ensuring a smooth leasing conversation with potential tenants.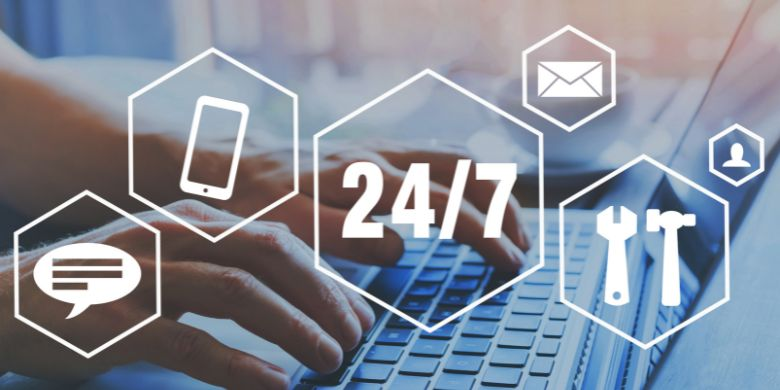 Enhancing the Renter Experience – faster information gathering, instant tour booking, speed up the leasing process
Renters enjoy a more convenient and efficient experience with the help of apartment chatbots. They can access information quickly, book tours instantly, answer, and complete the leasing process faster than ever before. By understanding the intent and context of user queries, chatbots can provide accurate and relevant information, ensuring a seamless and enjoyable experience for renters.
Furthermore, the integration of chatbots with contact centers, phone calls, and tour scheduling ensures efficient communication and rapid responses, enhancing the overall renter experience.
Best Multifamily Chatbots
In the ever-growing world of multifamily chatbots, some stand out from the crowd due to their innovative features and excellent performance. Among the best are ChatIQ by Yardi, RentGPT by Swiftlane, BetterBot, Elise AI, Perq, Hyro, Leasehawk, and AnyoneHome Leasing Bot.
These chatbots not only support property managers in their daily tasks but also ensure a seamless and enjoyable experience for renters, making them indispensable tools in the multifamily industry.
ChatIQ by Yardi is an AI-powered chatbot designed to assist property managers and renters with leasing and related tasks. It utilizes natural language processing and artificial intelligence specifically designed and trained for multifamily properties, ensuring a seamless and efficient user experience.
With ChatIQ's ability to understand intent, nonstandard grammar, and improper spelling, property managers can trust that their customers and prospects are receiving accurate and helpful information.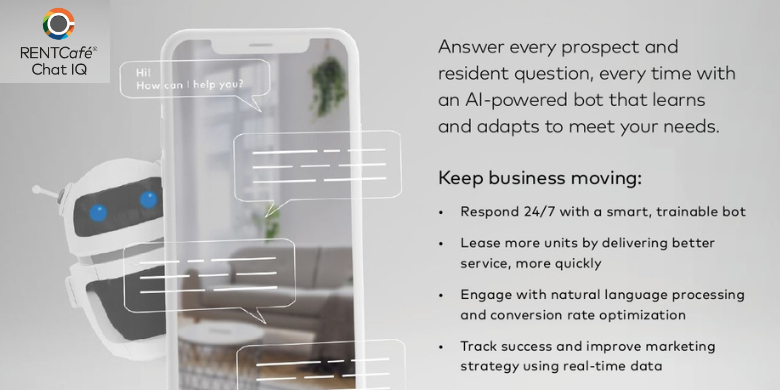 RentGPT by Swiftlane is an AI leasing chatbot for apartment websites that employs advanced deep learning capabilities to understand and respond to inquiries. Developed to assist prospective renters with their apartment search, RentGPT provides pertinent information and facilitates tour bookings, catering to both property managers and renters alike.
Its features include natural language processing, integration and onboarding, tracking metrics, continuous learning, data security, multilingual support, and a balance of automation and human touch.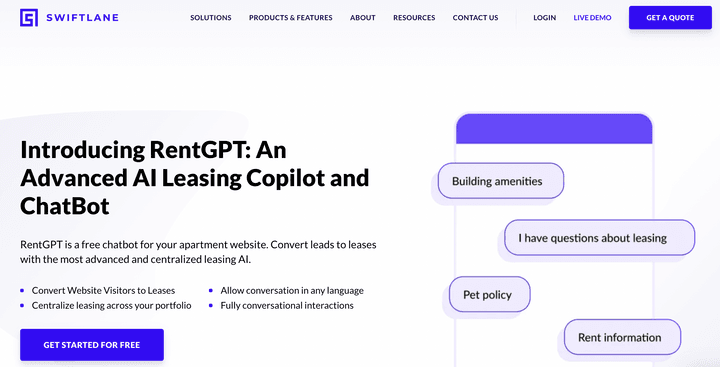 BetterBot is an apartment leasing chatbot that assists property managers and renters with leasing and other related tasks. Its customizable, guided conversation chatbot ensures an uninterrupted flow of tours while providing leasing teams with real-time visibility and insight into prospects for a more customized experience.
With a one-time fee of $150, BetterBot offers an affordable solution for property managers looking to streamline their leasing process.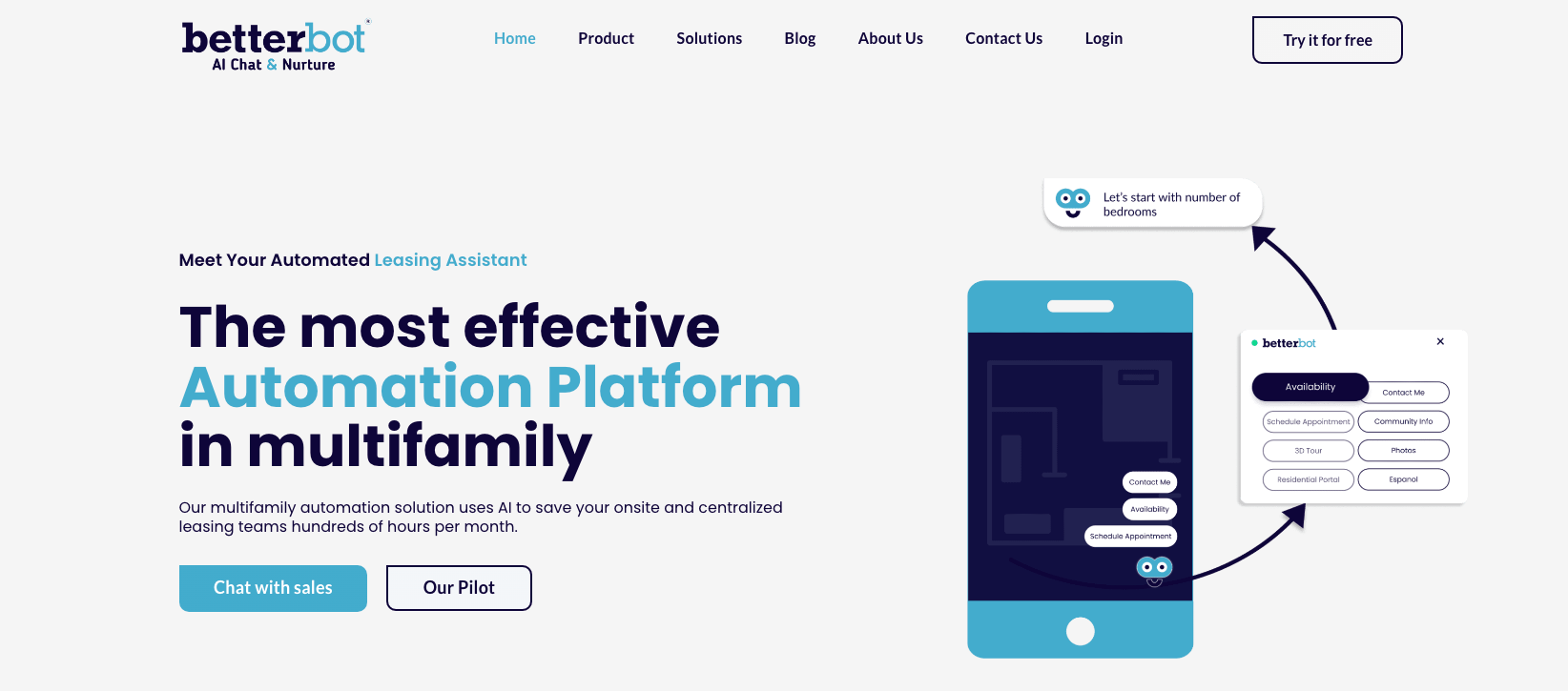 Elise AI is a specialized Artificial Intelligence assistant that helps property owners and managers streamline lease maintenance tasks. It brings ease to the entire process of leasing and ensures timely completion of all associated operations. Designed with user-friendliness in mind, Elise AI is easy to learn and allows property managers to get started quickly.
Its automation capabilities and integrations with third-party services optimize operations and maximize efficiency, making it an excellent choice for property management teams.

PERQ is a multifamily marketing automation platform that utilizes AI chatbot technology to streamline the renter's journey and optimize lead-to-lease conversion. By integrating conversational AI, automated nurture technology, and website conversion tools, PERQ enables property managers to achieve occupancy goals more efficiently and with reduced expenses.
This software solves the scheduling and leasing challenges of property managers. As a result, it helps in saving time.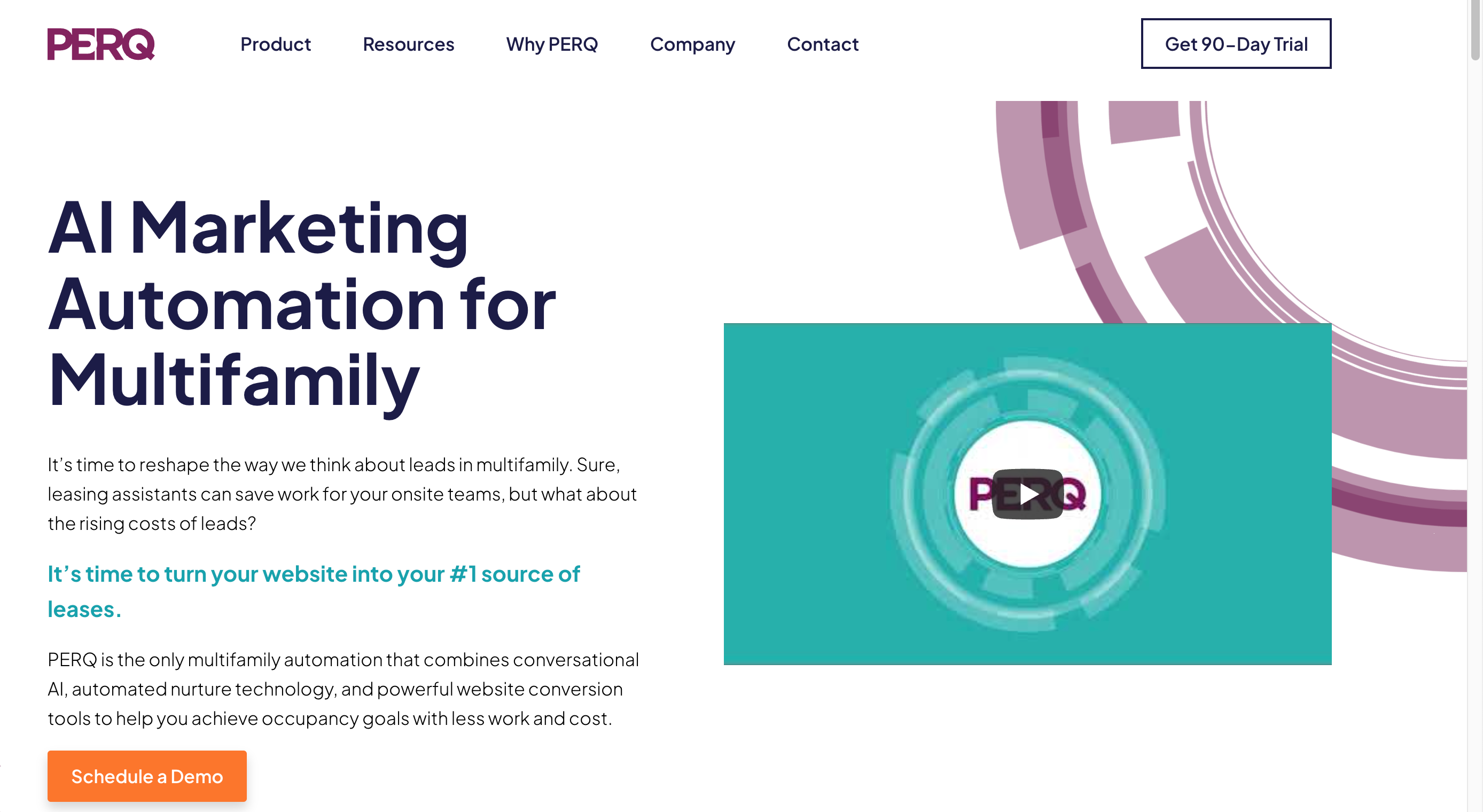 Hyro is an adaptive communications company that offers AI-powered chatbots for enterprises, including healthcare organizations. Its goal is to create and enhance operational efficiencies with convenient and user-friendly feedback loops.
Hyro's AI assistants are capable of executing high-level tasks on behalf of exhausted onsite teams to increase engagement, optimize efficiency, and enable scalability.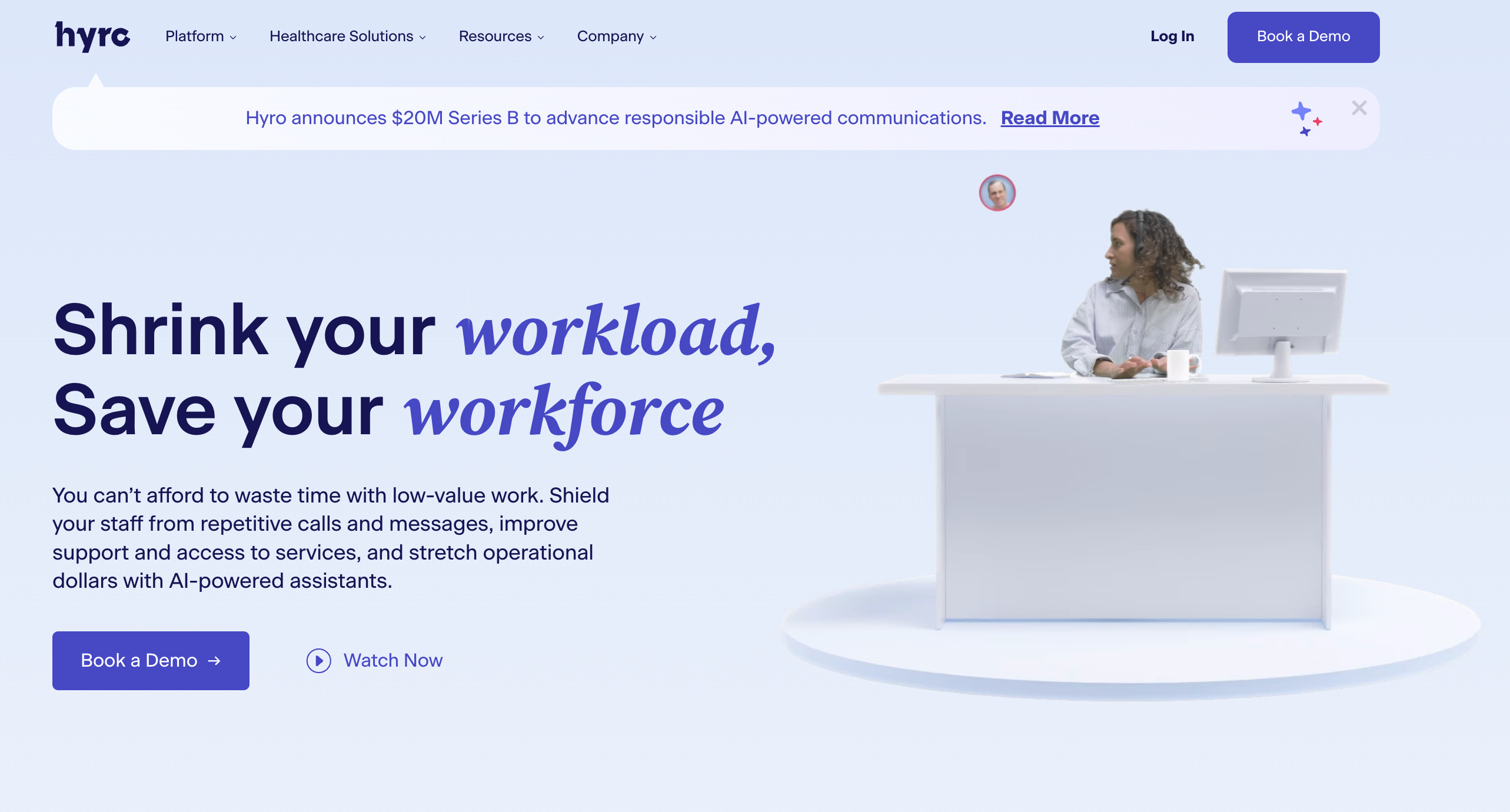 Leasehawk is a multifamily software and service provider that offers a comprehensive suite of features, including a conversational virtual leasing assistant available 24/7/365 via phone calls, texts, and chats. This suite also includes telephone and performance analysis, ACE conversational assistant, HawkEye business intelligence, LeaseHawk CRM, call track and lead score, and more.
These features are designed to help the leasing team, including a leasing agent, enhance their productivity and response times at the leasing office, as well as maximize their property's leasing and marketing success.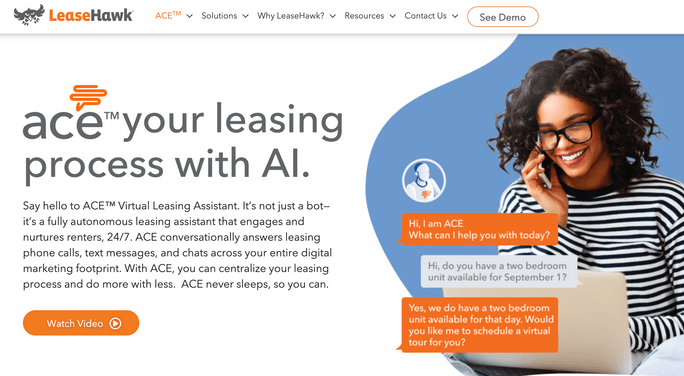 The Anyone Home Leasing Service. Bot is a chatbot that facilitates apartment leasing as part of the comprehensive leasing CRM system provided by Anyone Home. By providing rapid responses and an exceptional prospect experience, it facilitates a smooth leasing conversation with potential renters.
Its multi-channel capabilities allow for seamless integration into all communication channels, ensuring a consistent and efficient user experience.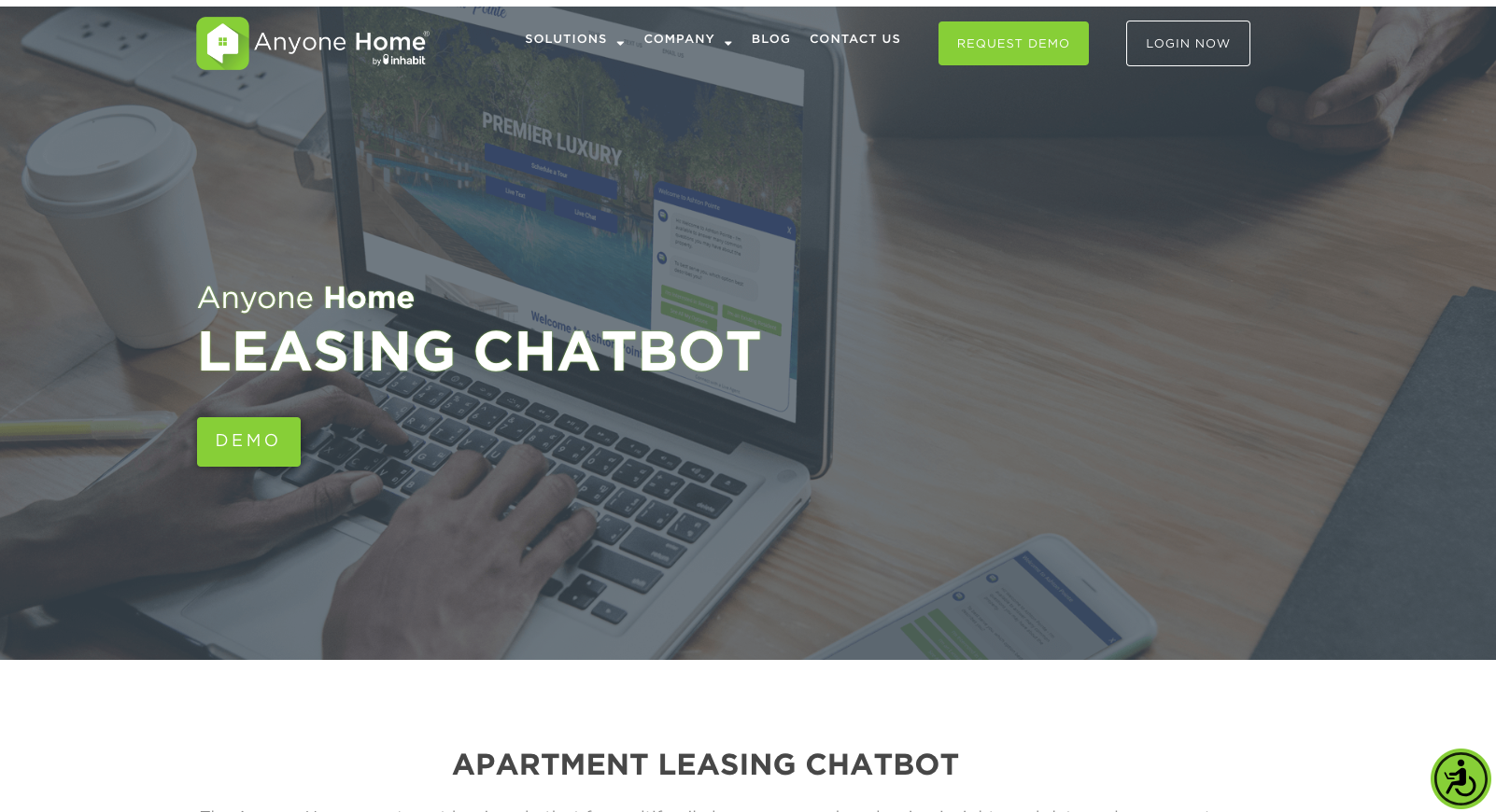 Natural Language Processing: The Key to Effective Chatbot Communication
Natural Language Processing (NLP) is a crucial component of effective chatbot communication. By enabling chatbots to understand and respond to user queries accurately and in a human-like manner, NLP ensures a seamless and enjoyable user experience.
In the following sections, we will delve deeper into how NLP works and its practical applications in apartment chatbots.
How NLP Works
NLP works by analysing and processing human language to facilitate meaningful interactions between chatbots and users. It leverages algorithms and deep learning techniques to interpret and comprehend human language, enabling computers to understand natural language in a manner similar to humans.
This understanding of language allows chatbots to provide accurate and relevant responses, ensuring a seamless and enjoyable chatting experience for users.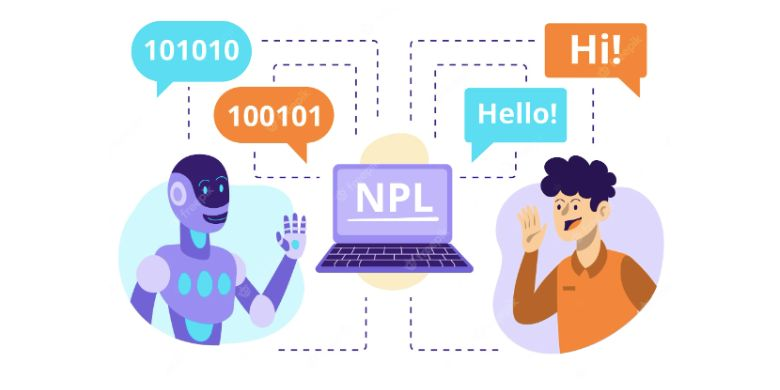 NLP in Action
NLP is used in apartment chatbots to improve communication and user experience in various ways. For instance, a chatbot can utilize NLP to comprehend the intent of a user's query and provide the most pertinent response.
NLP can also be utilized to recognize the sentiment of a user's query and provide an appropriate response. Additionally, NLP can be employed to generate summaries of conversations, which can be utilized to provide insights into user behavior.
Implementing an AI-Powered Chatbot for Your Property
Implementing an AI-powered chatbot for your property involves a few key steps, including choosing the right chatbot and ensuring seamless integration and onboarding. By carefully considering your property's unique needs and selecting a chatbot that offers the most suitable features, you can enhance both your property management processes and the overall renter experience.
Chatbot selection should be based on the specific needs of your property. Consider the features that are important.
Choosing the Right Chatbot
When selecting an apartment chatbot, it is essential to bear in mind factors such as its functionality, user-friendliness, cost, multilingual support, automation, and integration with other systems. By considering these factors, you can ensure that you choose a chatbot that will best meet the needs of your property and provide an optimal user experience.
Chatbots can be a great asset to any property, as they can help streamline processes.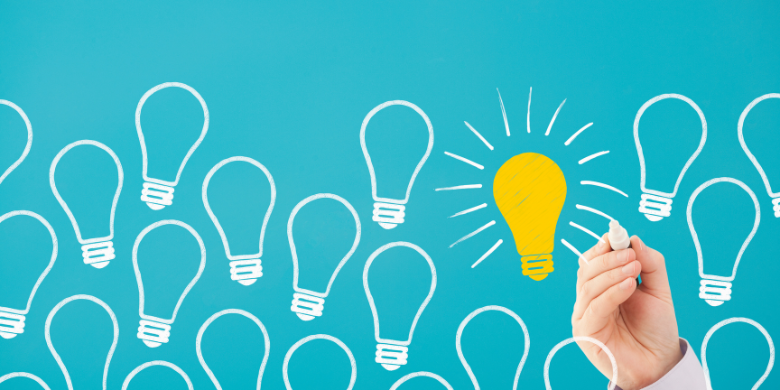 Integration and Onboarding
Successfully implementing a chatbot into your property management system involves several important steps. First, establish the chatbot's scope and provide it with a voice that accurately represents your brand.
Next, connect the chatbot to the necessary tools and training data to ensure it can answer questions and provide accurate and up-to-date information.
Lastly, continually assess and refine the chatbot's performance to guarantee it is functioning optimally and providing the best possible user experience.
Monitoring and Improving Chatbot Performance
To ensure the ongoing success of your apartment chatbot, it is crucial to monitor and improve its performance. This involves tracking key metrics, enabling continuous learning for the chatbot, and addressing any issues that may arise.
In the following sections, we will explore the importance of tracking metrics and how to enable continuous learning for your chatbot.
Tracking Metrics
Monitoring key performance indicators for your apartment chatbot is essential for maintaining its effectiveness. Metrics such as engagement rate, satisfaction score, conversation length, goal completion rate, and missed utterances can provide valuable insights into the chatbot's performance and help you identify areas for improvement. By analyzing review conversations, you can further enhance the chatbot's capabilities.
By keeping a close eye on these metrics, you can ensure that your chatbot is delivering the best possible user experience.
Continuous Learning
Enabling continuous learning for your chatbot is vital for improving its performance over time. By utilizing machine learning algorithms to analyze user interactions, chatbots can refine their responses and become more effective at understanding and addressing user queries.
This process of continuous learning ensures that your chatbot adapts and improves over time, providing a consistently high-quality user experience.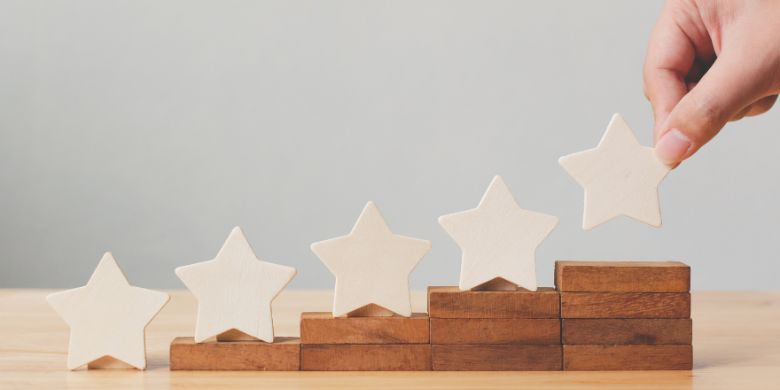 Overcoming Common Chatbot Challenges
While chatbots offer numerous benefits for property managers and renters, they also come with their own set of challenges. These challenges include ensuring data security, supporting multilingual users, and balancing automation with a human touch.
In the following sections, we will delve into each of these challenges and explore strategies for overcoming them to ensure the success of your apartment chatbot.
Ensuring Data Security
Maintaining privacy and security in apartment chatbots is of paramount importance. To ensure data security, organizations should utilize secure protocols such as TLS/SSL, encrypt data both at rest and in transit, and employ secure authentication methods such as OAuth.
Additionally, organizations should engage secure hosting services and regularly audit their chatbot systems to maintain the highest level of data security.
Supporting Multilingual Users
Providing language support in chatbots is essential for catering to a diverse user base. Strategies for supporting multilingual users include offering language options in the chatbot interface, utilizing natural language processing to detect language, and employing machine translation to provide support in multiple languages.
By implementing these strategies, your chatbot can effectively communicate with users of various linguistic backgrounds, ensuring an inclusive and enjoyable experience for all.
Balancing Automation and Human Touch
Finding the right balance between chatbot automation and human interaction is key to providing the best user experience. While chatbots can efficiently handle many tasks, they cannot replicate genuine emotional intelligence and empathy. To strike the optimal balance, organizations should provide users with the option to communicate with a human representative when necessary and offer the ability to opt-out of automated conversations.
By carefully balancing automation and human touch, your chatbot can provide an engaging and satisfying user experience.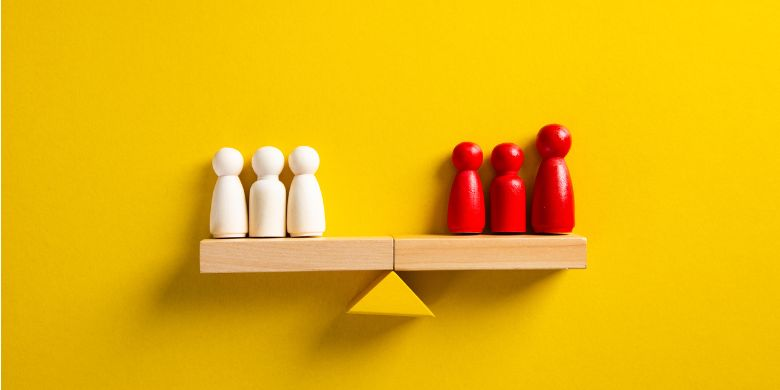 Summary
In conclusion, apartment chatbots have the potential to revolutionize the multifamily industry by streamlining leasing processes and providing an enhanced user experience for both property managers and renters. By utilizing natural language processing, implementing AI-powered chatbots, and overcoming common challenges, property managers can harness the power of chatbot technology to improve communication, save time, and boost rental success. By staying informed about the latest developments in chatbot technology and implementing the strategies discussed in this blog post, property managers can ensure a bright and successful future for their properties and renters alike.
Have Questions?
Get in touch with our team to learn more about what Swiftlane can do for you.