As the number of apartment renters continues to grow, it's essential for landlords to understand the top amenities that residents are looking for in their living spaces. In this comprehensive guide, we'll discuss the most sought-after apartment amenities, how landlords can prioritize their investments in different amenities, and a lengthy list of additional amenities to consider.
Table of contents
Also, read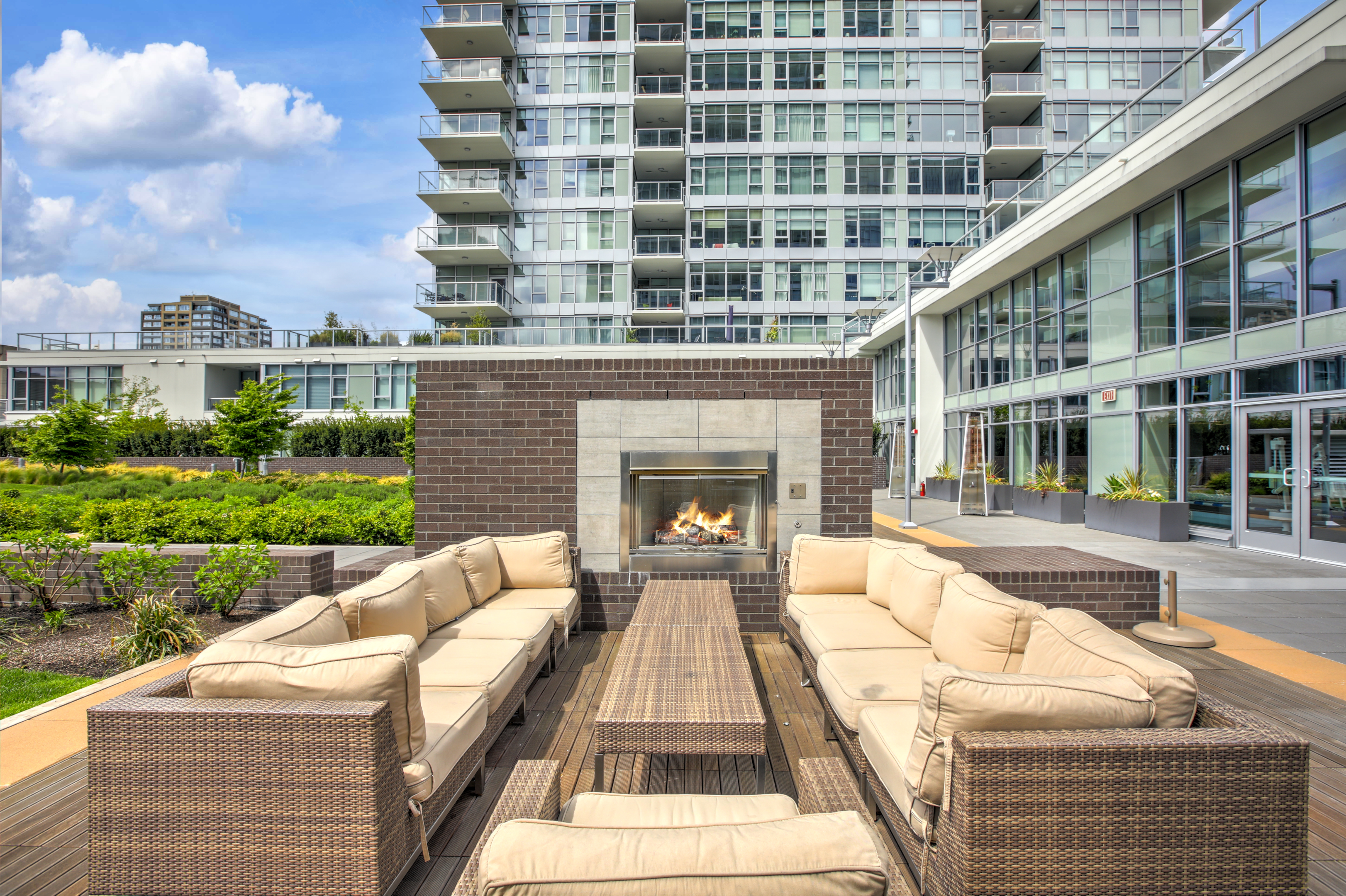 What is considered as an apartment amenity?
An apartment amenity is a feature or service provided within an apartment building or complex that enhances the living experience for residents. These amenities can be found within individual apartment units or shared in communal spaces among residents as communal facilities.
Most Common Apartment Amenities
Here are some of the most common amenities that many apartments offer:
In-unit washer and dryer: An essential for many renters, in-unit laundry facilities provide the convenience of doing laundry without leaving the apartment.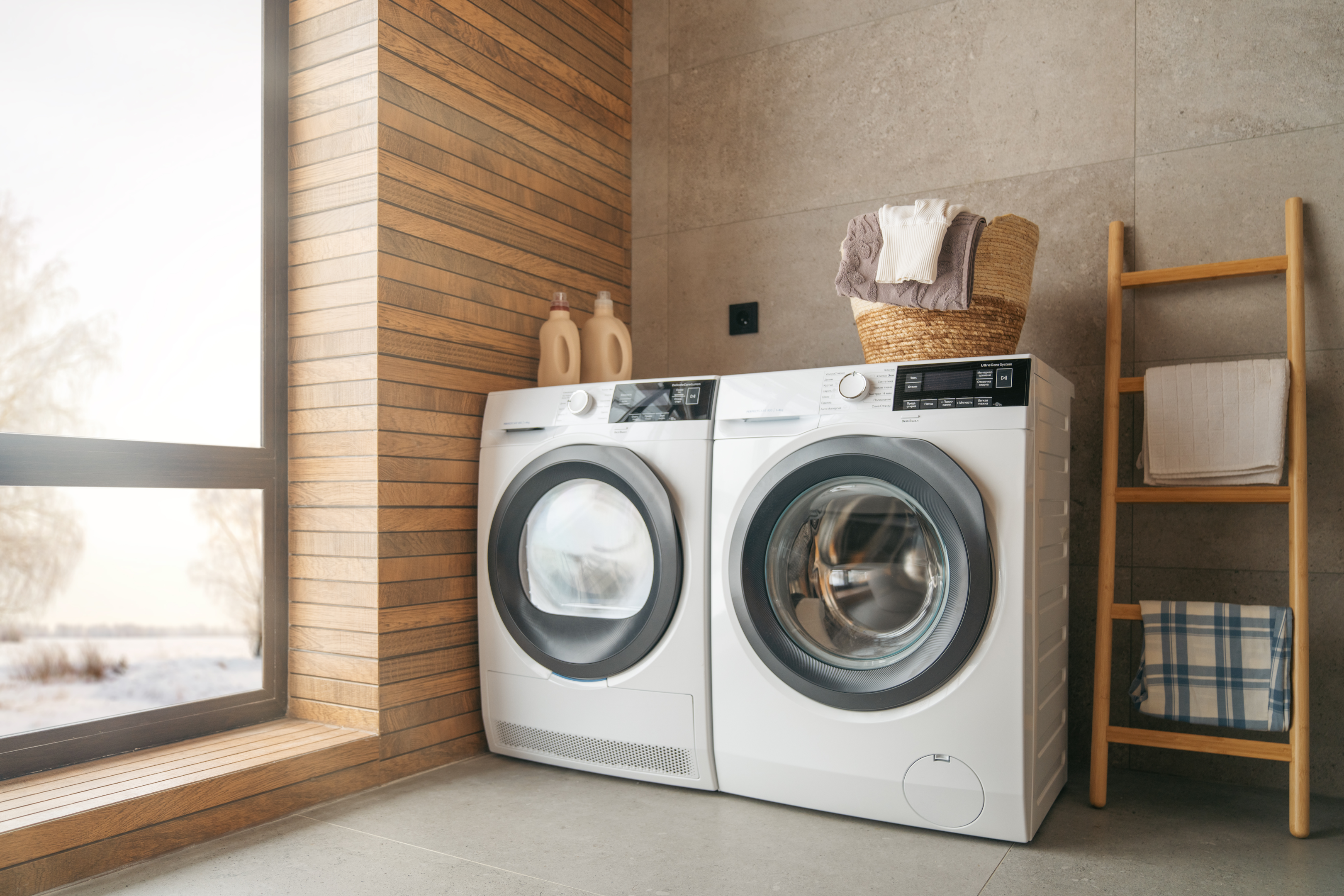 Central heating and air conditioning: A comfortable living environment is crucial, and having centralized climate control ensures a consistent temperature throughout the apartment.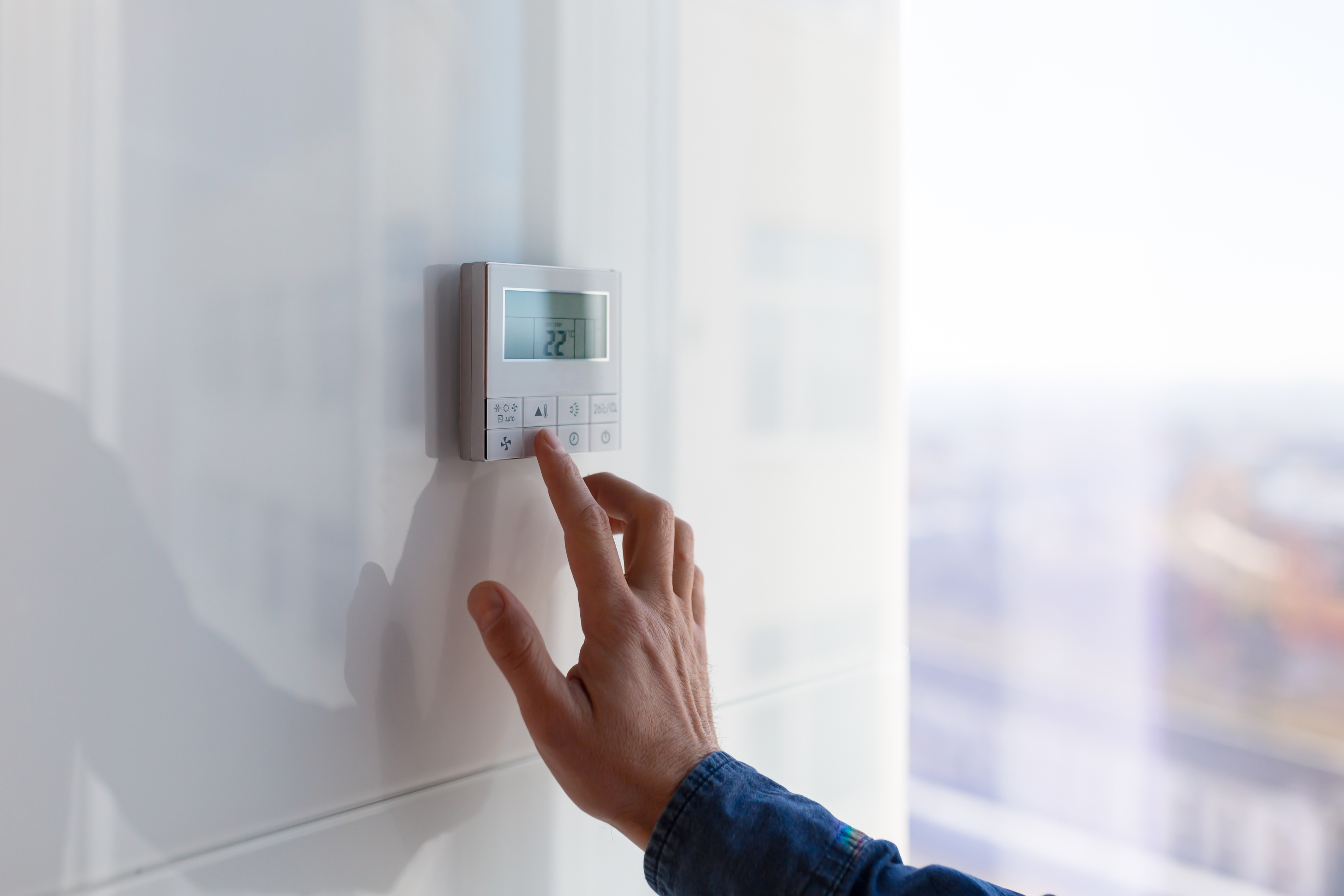 High-speed internet access: Reliable and fast internet connectivity is increasingly important for work, entertainment, and staying connected with friends and family.
Parking: Dedicated parking spaces, either covered or uncovered, are a sought-after amenity for residents with vehicles.
Fitness center: A well-equipped gym within the apartment complex can help residents maintain a healthy lifestyle without needing a separate gym membership.
Swimming pool: A popular recreational amenity, a swimming pool provides a place for residents to relax, exercise, or socialize during warmer months.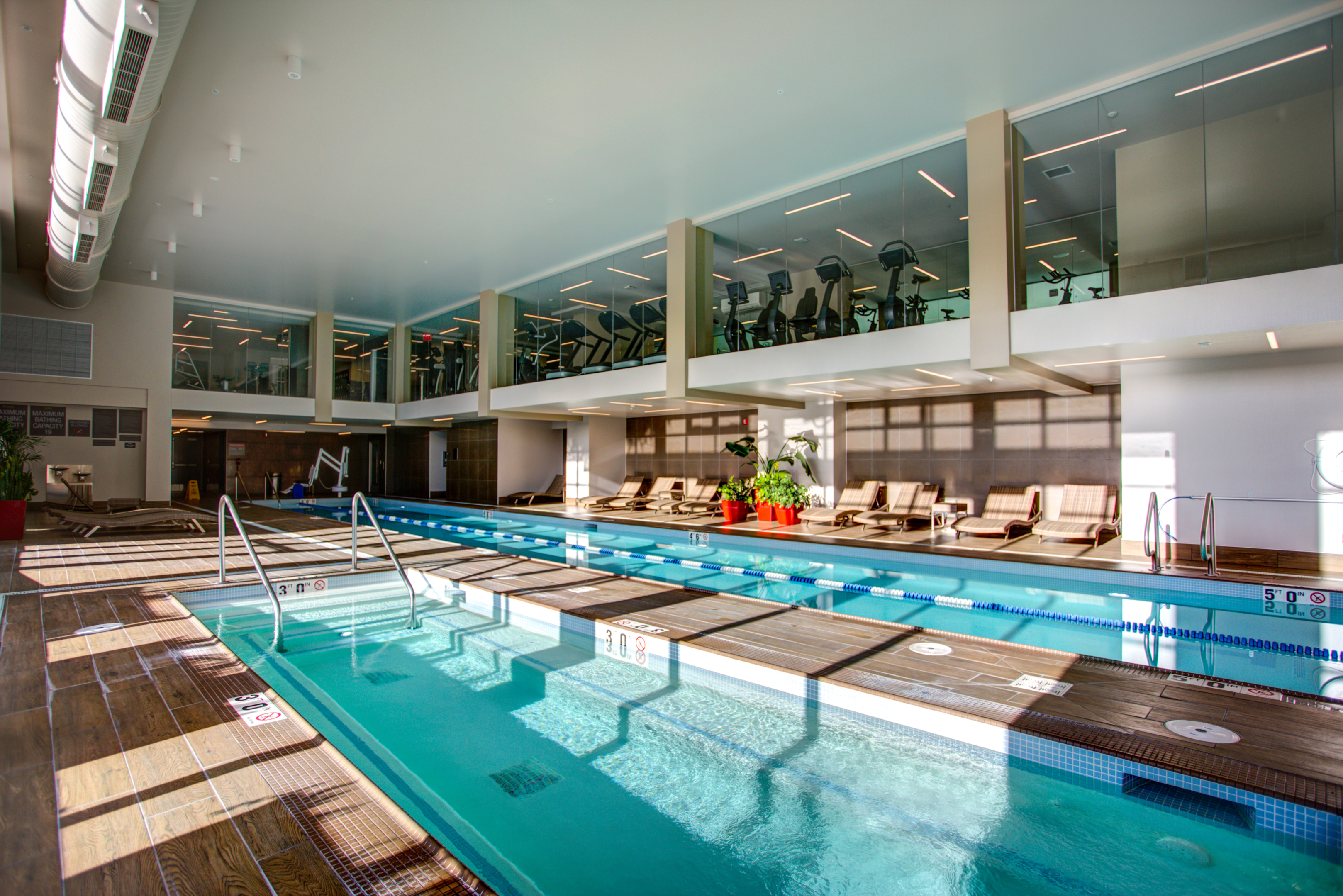 Pet-friendly policies: With many renters owning pets, pet-friendly apartments often provide amenities such as dog parks, pet washing stations, and designated pet-friendly areas.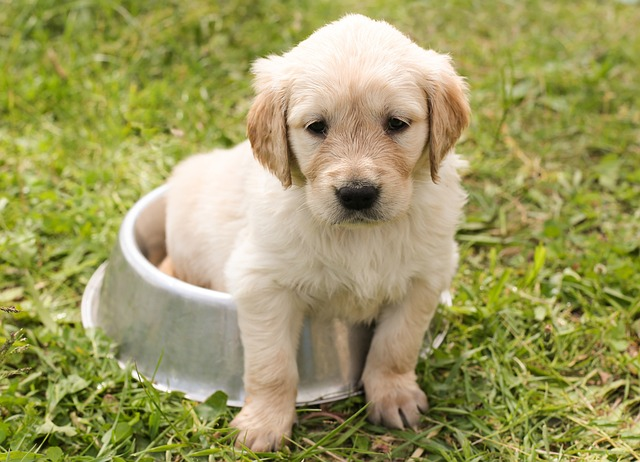 Outdoor spaces: Communal outdoor spaces, like courtyards, rooftop decks, or gardens, offer residents a place to enjoy fresh air and connect with their neighbors.
Security features: Safety is a top priority for renters, and many apartment communities invest in security measures like gated access, security cameras, and keyless entry systems.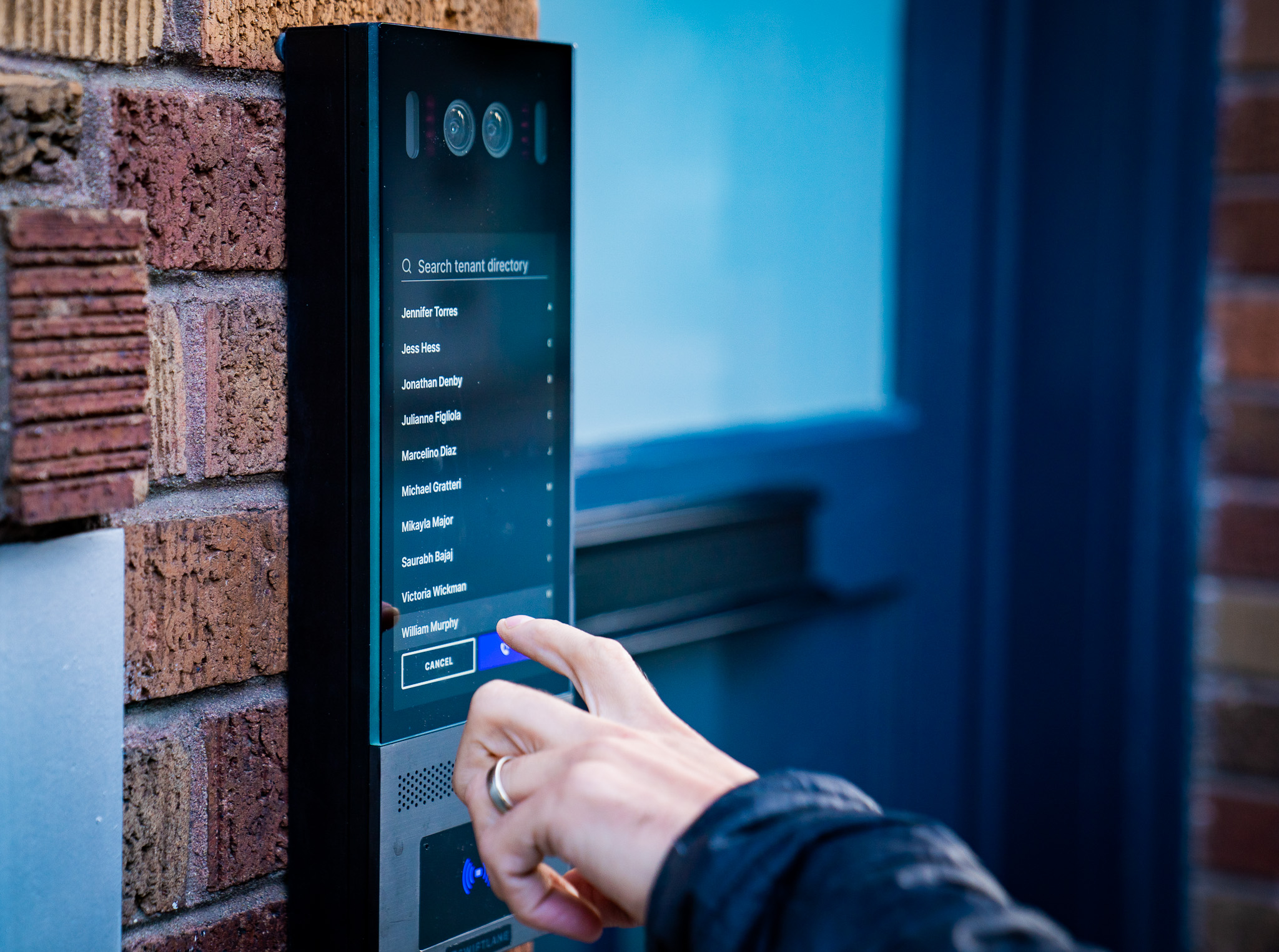 On-site management and maintenance: Having a professional management team and maintenance staff on-site can make a significant difference in the overall living experience, ensuring that issues are addressed promptly and efficiently.
Most Valuable Amenities for Apartment Renters
According to a survey conducted among U.S. rental housing units, the top amenities that renters value most in apartment unit are:
Central heating/air conditioning: 33%
In-unit washer/dryer: 23%
Parking: 15%
Fast, reliable Wi-Fi: 13%
A dishwasher: 8%
More storage space: 7%
With these in mind, let's delve deeper into each of these top amenities and their importance to residents.
Central Heating and Air Conditioning
As the most important amenity for 33% of new apartment renters, central heating and air conditioning are crucial factors when looking for an apartment. A comfortable living environment is essential, especially during extreme weather conditions. Landlords should prioritize installing or upgrading their heating and cooling systems to attract more residents.
In-Unit Washer and Dryer
Convenience is a significant factor for renters, among best apartment amenities, and having an in-unit washer and dryer ranks second among the most valued amenities. Landlords should consider adding washer and dryer connections in each unit or providing communal laundry facilities in apartment complexes to cater to this need.
Parking
Having a designated parking space is essential for many renters, especially in urban areas where parking is limited. Landlords can attract more residents by offering secure and convenient parking options, such as covered or uncovered spaces and well-lit parking lots.
Fast, Reliable Wi-Fi
As the digital age progresses, the need for fast and reliable Wi-Fi is more important than ever. Landlords should invest in high-speed internet services in apartment building and make them available to residents. Offering a strong Wi-Fi connection throughout the building, including common areas, will make the property more appealing to potential renters.
Dishwasher
Although not a top priority for every renter, having a dishwasher in the unit can be a selling point for many. Landlords should consider investing in modern appliances, including dishwashers, to attract renters who value convenience and efficiency.
Building Security and Technology-Enabled Amenities
Building security is a crucial consideration for renters, especially in urban environments where crime rates and break-ins at apartment buildings may be higher. Landlords should prioritize investing in technology-enabled building amenities to provide a safe and secure living environment. These include:
Mobile app access: Allows residents to control building access through their smartphones, ensuring only authorized individuals can enter the property.
Video intercom systems: Enables residents to visually confirm the identity of visitors before granting access, enhancing security measures.
Video doorbells: Offers real-time monitoring of building entry points and the ability to communicate with visitors without opening the door.
Another growing concern is the increase in package theft due to the rise in package deliveries, food delivery, and grocery delivery services. To address this issue, landlords should invest in technologies and infrastructure that improve handling of deliveries, such as:
Package lockers: Secure storage solutions for parcels, ensuring residents can retrieve their deliveries at their convenience without the risk of theft.
Improved intercom systems: Allows residents to communicate with delivery personnel and provide specific instructions for package drop-offs.
Dedicated delivery areas: Designated spaces for delivery personnel to safely leave packages, food, or groceries, reducing the risk of theft and improving overall building security.
More Storage Space
Limited storage can be a deal-breaker for some renters. Landlords should maximize the available storage space in each unit by adding built-in shelves, closets, or additional storage solutions. Offering external storage options, such as storage lockers, can also help attract residents with more significant storage needs.
How Should Landlords Prioritize Amenities They Want to Offer?
Landlords should focus on prioritizing their investments in community amenities based on the preferences of their target demographic. Here are some factors to consider:
Budget: Determine the available budget for amenities and allocate it wisely, focusing on the most essential and desirable amenities for the target market.
Target demographic: Consider the preferences of the target demographic, such as young professionals, families, or students, and invest in amenities that cater to their needs.
Location: The location of the property will also impact the amenities that are most desirable. Urban areas may require more parking solutions, while properties in warmer climates may benefit from pools or outdoor spaces.
Competition: Research competing properties in the area and assess the amenities they offer. Prioritize amenities that will set the property apart from the competition and attract more renters.
Other essential things renters should look for in an apartment when renting 
Even though these popular apartment amenities are not considered amenities these are important considerations that renters have when renting an apartment. Some of these common preferences include:
Proximity to public transportation: Easy access to bus stops, train stations, or other public transportation options is essential for many renters, especially in urban areas.
Walkability: A neighborhood with nearby shops, restaurants, parks, and other amenities within walking distance can be very appealing to renters.
Outdoor spaces: Communal areas like courtyards, rooftop decks, or balconies can offer tenants a space to relax and enjoy the outdoors.
Quality of appliances: Renters often appreciate modern, energy-efficient appliances in their apartments, such as refrigerators, ovens, and microwaves.
Soundproofing: Well-insulated walls and windows can make a big difference in the quality of life for renters, especially in busy or noisy neighborhoods.
Good lighting: Natural light and sufficient indoor lighting options can contribute to a comfortable and inviting living environment.
Elevator access: For multi-story buildings, the availability of an elevator can be an essential factor for renters, especially for those with mobility issues or heavy items to move.
Flexible lease terms: Some renters might prefer shorter or more flexible lease durations to accommodate their changing circumstances or plans.
Responsive property management: Renters appreciate landlords and property managers who are prompt in addressing maintenance issues, concerns, and requests.
Smoke-free environment: Many renters prefer living in a smoke-free building or complex, as it contributes to a cleaner and healthier living space.
While not all of these features might be top priorities for every renter, they are common considerations that can influence a renter's decision when choosing an apartment complex.
An Extensive List of Additional Amenities to Consider
Beyond the top amenities mentioned above, here is a comprehensive list of other amenities that landlords may want to consider:
Wellness Amenities
Fitness centersOn-site group exercise classes
Yoga studios
Swimming pools
Saunas and steam rooms
Outdoor sports facilities (e.g., basketball and tennis courts)
Bike storage
Resident garden spaces
Walking trails
Convenience Amenities
Package lockers or package receiving services
Online rent payment and maintenance requests
Recycling and trash services
On-site maintenance staff
Concierge services
Car washing stations
Electric vehicle charging stations
Co-working spaces or business centers
Proximity to public transportation
Access to car-sharing services
Safety Amenities
Gated communities or controlled access buildings
Security cameras
On-site security personnel
Keyless entry systems
Motion sensor lights
Well-lit common areas and parking lots
Smoke detectors and fire alarms
Emergency maintenance services
Luxury Amenities
High-end appliances and finishes
Balconies or patios
Rooftop decks or terraces
Community lounge areas
Game rooms or entertainment spaces
On-site bars or cafes
Wine cellars or tasting rooms
Movie theaters or screening rooms
Pet-friendly features (e.g., dog parks, pet washing stations)
Indoor playrooms and daycare services
Heated floors or towel racks
Outdoor Amenities
Barbecue and picnic areas
Outdoor seating and dining spaces
Fire pits or outdoor fireplaces
Playgrounds or tot lots
Green spaces or courtyards
Water features or fountains
Conclusion
Understanding the top amenities that apartment residents are looking for can significantly impact a landlord's ability to attract and retain renters. By prioritizing investments in these amenities, landlords can create an appealing and comfortable living environment that caters to the needs and preferences of their target demographic.
In addition to the top amenities mentioned earlier, landlords should consider the extensive list of additional amenities provided in this guide. These amenities can enhance the overall living experience for residents and differentiate the property from the competition.
When investing in amenities, landlords should consider their budget, target demographic, location, and competitive landscape. By thoughtfully selecting and prioritizing the best amenities around, landlords can create a thriving community that meets the needs and expectations of their residents.
Upgrade Your Building Security
Get in touch with a Swiftlane specialist for more information on the best access control and video intercom solution for your building.