Welcome to the world of keyless door entry systems, a cutting-edge development in the realm of commercial building security! No more fumbling with keys, dealing with lost key cards, or worrying about unauthorized access to your facilities. This blog post will walk you through the exciting possibilities of this fast-growing technology and how it can benefit your commercial property. Let's dive in!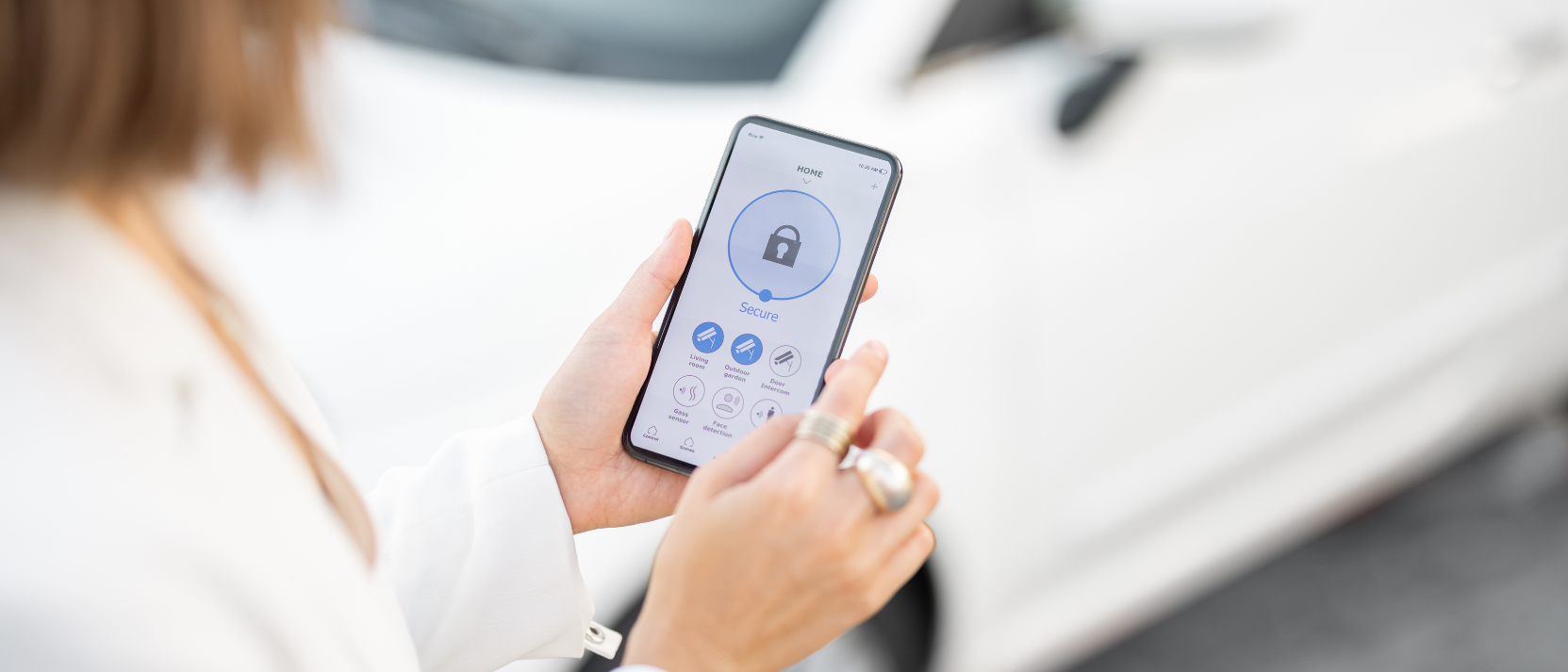 Table of contents
Suggested Posts:
The Growing Popularity of Keyless Entries in Commercial Spaces
As the world becomes increasingly interconnected, commercial building owners are paying closer attention to how they can enhance security and streamline access control to keep up with evolving needs. This has led to a surge in the adoption of keyless entry systems, which offer numerous advantages over traditional methods. The ease of use, convenience, and practicality of these systems have made them a popular choice for many property managers as they work to create safer, more controlled environments.
In this comprehensive buyer's guide, we're going to explore various aspects of keyless entry systems for commercial buildings, from the reasons why you should consider them to tips on finding the right solution for your property. Stay tuned as we unlock the secrets of secure, seamless access.
Reasons Why Commercial Building Owners Should Opt for Keyless Entry Systems
As a commercial building owner, it's essential to stay ahead of the game when it comes to security and convenience. In this section, we'll explore some compelling reasons why a keyless entry system is the ideal solution for modern commercial properties.
Enhanced Security
No more lost keys or copied cards: Keyless entry system eliminates the hassle of managing physical keys, reducing the risk of unauthorized access.
Easily control access: Grant access or revoke entry permissions remotely, allowing for quick response to any security concerns.
Real-time monitoring: Keyless access control systems can track entry data, helping you identify potential security issues and take action immediately.
Streamlined Operations
Automated entry: Keyless systems ensure secure, easy access for tenants, employees, and visitors, reducing bottlenecks at entry points.
Centralized management: Control and manage multiple properties from a single platform, saving you time and effort.
Improved maintenance: Keyless entry systems are generally more durable and require less upkeep than traditional locking mechanisms.
Cost Savings and Increased Building Valuation
Reduced overhead: Keyless entry systems can help lower operational costs associated with managing access methods.
Attractive to prospective tenants: By offering advanced security and convenience features, your property becomes more appealing, which could lead to higher occupancy rates.
Increased NOI (Net Operating Income): With lower operating costs and potentially higher revenues, your building's net operating income could increase, adding value to your property.
Investing in keyless entry systems not only enhances the security and convenience of your commercial building but also offers significant monetary benefits. If you're looking to elevate your property, it's time to consider upgrading to this modern access solution.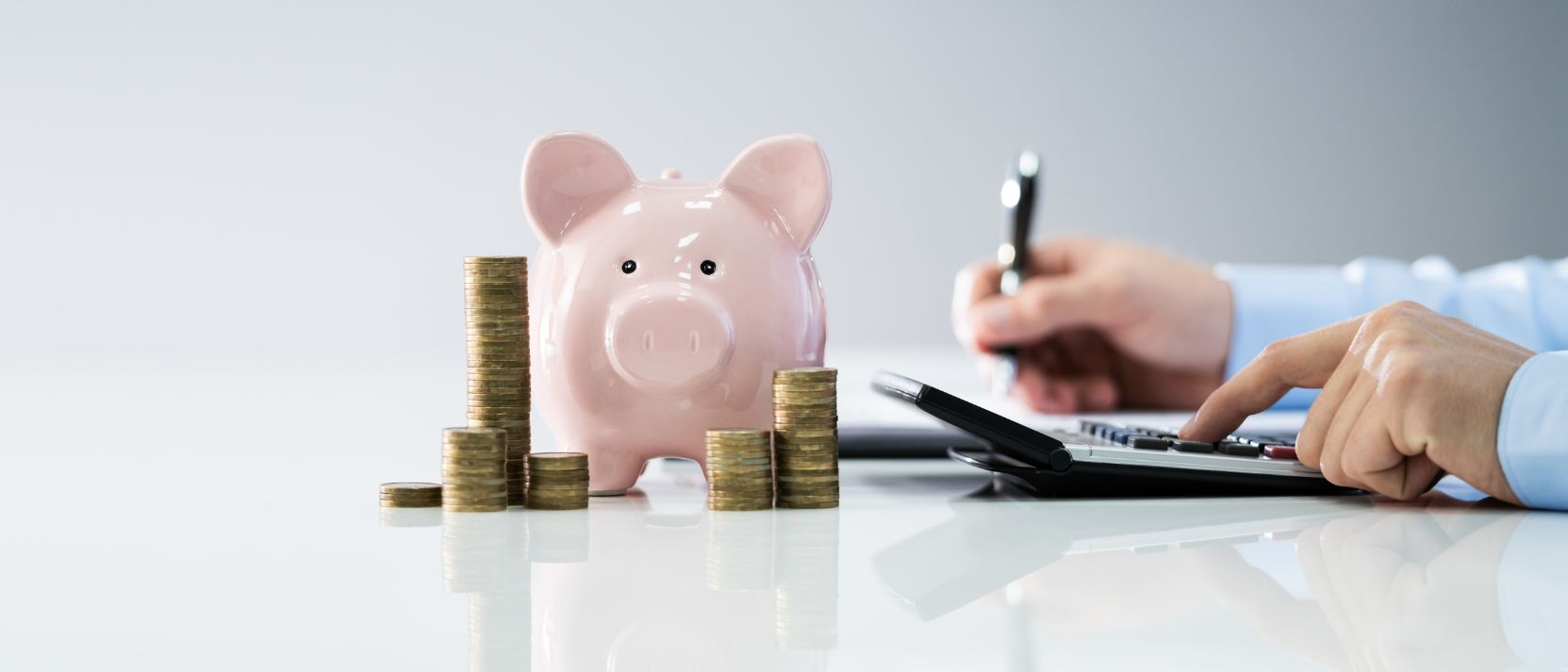 Different Types of Keyless Entry Options for Commercial Buildings
Choosing the right commercial keyless entry system for your commercial property can be a daunting task, but fret not! We're here to help you find the perfect fit. Let's explore some popular types of keyless entry systems to make your decision-making process easier:
Electronic Fobs
Small devices used to access the building by swiping or tapping them on a sensor. Ideal for environments such as offices, retail spaces, and parking garages.
Pros
Convenient and easy to use
Can be quickly revoked or reissued remotely
Great for offices, retail spaces, and parking garages
Cons
Can be lost or stolen
Not always encrypted
Limited customization options
Mobile Apps
Smartphone applications allowing entry through Bluetooth or Wi-Fi signals. Suitable for various commercial spaces, including co-working spaces and shared offices.
Pros
Highly secure and contactless
Reduces human error factor
Ideal for high-security areas
Cons
Expensive
Risks related to privacy concerns
Requires periodic updatesFacial Recognition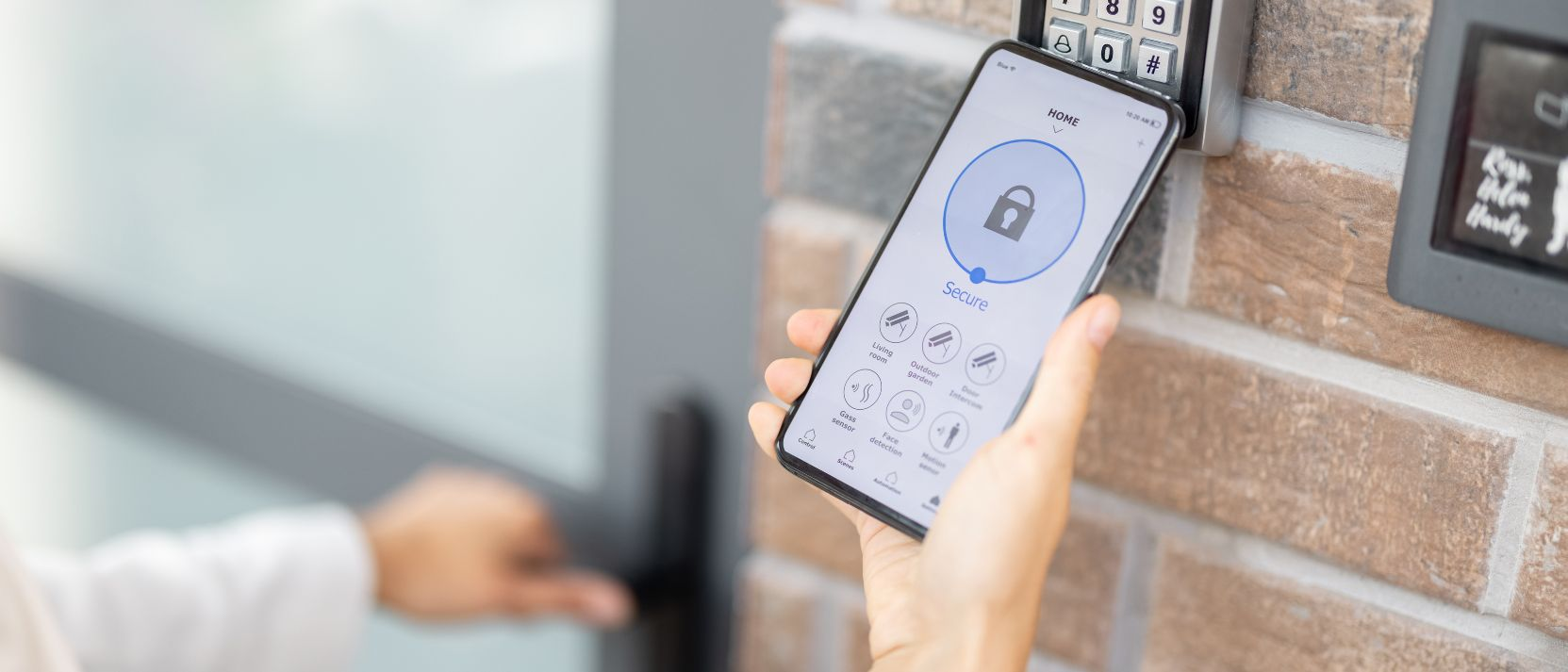 Facial Recognition
Advanced technology identifies individuals based on unique facial features. Best for high-security areas or restricted access zones.
Pros
Highly secure and contactless
Reduces human error factor
Ideal for high-security areas
Cons
Expensive
Risks related to privacy concerns
Requires periodic updates
Pin Pads
Keypad systems require users to enter a personal identification number (PIN). Commonly used in gyms, offices, and shared residential buildings.
Pros
Affordable and easy to install
Access can be quickly modified
Suitable for gyms, offices, and shared residential buildings
Cons
Risk of compromised PINs
Multiple users sharing codes
Offers lower security compared to other options
Biometrics
Access is granted through unique biological identifiers, such as fingerprints or iris scans. Perfect for high-security facilities, data centers, and pharmaceutical labs.
Pros
Offers top-notch security
Nearly impossible to forge
Constant security updates
Cons
High implementation costs
Slower entry process
Privacy concerns
Each of these keyless entry systems offers its own set of pros and cons, so it's essential to weigh your options and the specific needs of your commercial property. With careful consideration, you'll be able to find the perfect solution to keep your building secure and accessible for all authorized users.
Key Features of Commercial Keyless Entry Systems
When choosing the ideal keyless entry system for commercial buildings, it's essential to consider the critical features that can enhance your building's security, accessibility, and efficiency. Let's dive into some must-haves that will ensure your entry system offers seamless, secure access:
Cost-Effective and Scalable
Look for systems that fit within your budget and offer scalable solutions to accommodate future growth.
Cloud Management
Opt for cloud-based systems that make access management a breeze and allow control over multiple properties from a single platform.
Remote Grant and Revoke Access
Choose remote keyless entry systems that let you add, modify, or remove access permissions from anywhere at any time, providing flexibility and rapid response to security concerns.
Visitor Management
Your keyless entry system should have a robust visitor management solution allowing you to regulate access for guests, contractors, or temporary staff.
Integration with Other Systems
A successful keyless entry system should easily integrate with your existing property management software or security systems for streamlined operations.
Audit Trails and Reporting
Make sure your chosen entry system includes comprehensive logging and reporting features that let you monitor access, analyze data, and identify potential security issues.
Types of Commercial Buildings That Need Keyless Entry and Considerations
Keyless entry systems can be beneficial for various types of commercial properties. However, some may experience more noticeable advantages when implementing these systems. Here, we'll explore the types of commercial buildings well-suited for keyless access and the essential considerations for each.
Offices
Considerations: Employee turnover, time and attendance tracking, temporary access for vendors or clients
Why It's Beneficial: For offices with a large workforce or frequent employee rotation, keyless entry provides easy management of access rights, saving time and effort.
Retail Spaces
Considerations: High foot traffic, shoplifting concerns, employee access verification
Why It's Beneficial: Keyless entry systems can monitor entry data, helping to minimize theft risks while providing a seamless experience for staff.
Warehouses
Considerations: Multiple shift workers, equipment access, delivery schedules
Why It's Beneficial: Keyless systems can track access for various workers and manage equipment access, ensuring better overall security.
Co-Working Spaces
Considerations: Shared spaces, temporary tenants, ease of use
Why It's Beneficial: For co-working spaces that host a rotating array of tenants, keyless entry systems provide simple access management and improved security.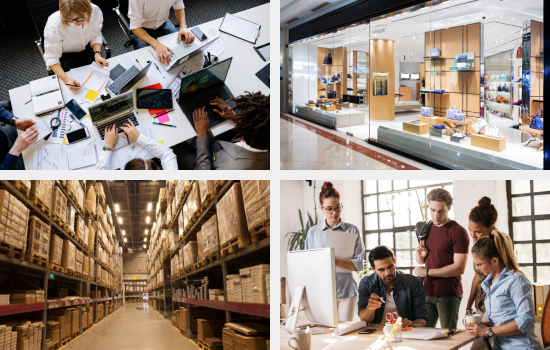 Importance of Cloud Management in Keyless Entry Systems
The fast-paced world of technology is continuously evolving, and with that comes the emergence of cloud management in keyless entry systems. No more worrying about local servers or manual updates; cloud computing is taking building access control to a whole new level of convenience and efficiency. Let's explore why cloud management is paramount in modern keyless entry systems.
Seamless Access Control
With cloud-based systems, property managers can grant access or revoke permissions from anywhere, at any time.
Gone are the days of on-site management; cloud services offer control from the comfort of your own desk.
Enhanced Security
Cloud management allows you to keep your keyless access control entry system up to date with the latest security features.
By utilizing cloud technology, the risk of physical or digital tampering is reduced, ensuring your data remains secure at all times.
Multi-Property Management
Manage multiple properties from a single platform, saving time and effort for property managers.
Cloud services allow access control integration across all properties within your portfolio, improving overall management efficiency.
Cost-Effectiveness
Cloud-based systems can save commercial property owners money by reducing the need for on-site maintenance and updates.
When upgrades are needed, cloud services deliver these improvements automatically, eliminating the need for expensive manual interventions.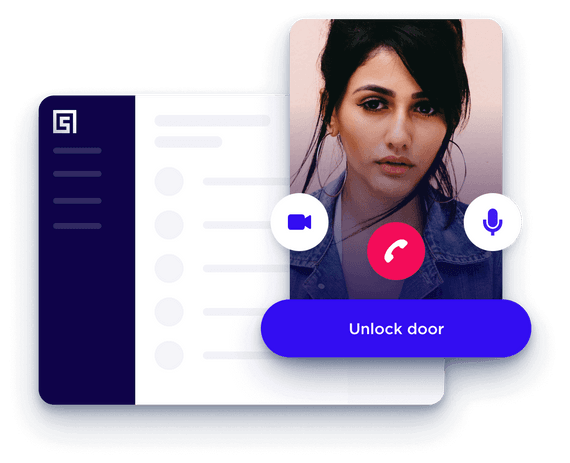 In conclusion, incorporating cloud management into your keyless entry systems is becoming increasingly essential. It offers peace of mind, convenience, and efficiency to property managers, tenants, and business owners alike.
Essential Locks and Hardware Components for a Seamless Keyless Entry Installation
Installing a keyless entry system in your commercial building involves several essential hardware components to ensure a smooth and secure setup. Let's explore these vital elements to help you understand the fundamental process and hardware requirements.
Core Components for Keyless Entry
Locks: Choose an appropriate lock that complements your keyless entry system, such as electronic deadbolts, smart lever locks, or electromagnetic locks. Ensure compatibility with your chosen access method (e.g., fobs, mobile apps, etc.).
Access controller: Often dubbed the "brain" of the system, an access controller receives signals from keyless entry devices, granting or denying access accordingly.
Power supply: A consistent power source is essential for maintaining your keyless entry system's functionality. Investing in a reliable power supply, including a backup battery, guarantees uninterrupted access control.
Additional Hardware Components to Consider
Door sensors: Installing door sensors allow you to monitor whether a door is open or closed, enhancing security and detecting unauthorized access.
Exit devices: Keyless entry systems should also provide secure exit options, such as push-to-exit bars or motion-activated exit switches, for a holistic access control solution.
Adjustable door strike: Holding the door securely in place when closed, an adjustable door strike accommodates various door sizes and thicknesses.
By understanding and preparing the necessary hardware components, you can ensure a seamless installation and operation of your chosen keyless entry system, offering enhanced security and convenient access control for your commercial property.
Guiding Small Business Owners in Selecting the Most Suitable Keyless Entry System
Finding the right keyless entry system for your small business can be challenging. With so many options available, it's essential to choose a system that meets your unique needs while remaining cost-effective. Here's a helpful guide to make this process easier!
Understand Your Needs
Determine which areas of your business require secure access control.
Assess the number of employees and visitors who may need access.
Identify your budget for implementing a keyless entry system.
Compare Keyless Entry Options
Review the pros and cons of different systems, such as electronic fobs, mobile apps, pin pads, facial recognition, and biometric access control.
Consider the ease of use, customization options, and overall security provided by each option.
Cost vs. Features
Choose a keyless entry system for commercial buildings that strikes the right balance between affordability and functionality.
Don't compromise on essential features like cloud management and remote keyless access control.
Scalability and Flexibility
Opt for a system that easily adapts as your business grows.
Ensure the keyless entry system can integrate with existing software and hardware.
Seek Expert Advice
Consult with keyless entry vendors or fellow small business owners to uncover the most suitable options for your venture.
Read online reviews to gauge the reliability and effectiveness of different systems.
By carefully examining your needs, comparing options, and considering cost-effectiveness, scalability, and expert opinions, you'll be well-equipped to choose the most suitable keyless entry system for your small business.
Finding the Right Keyless Entry Vendor
Selecting the perfect keyless entry vendor is crucial to ensuring your system meets the unique needs of your commercial property. To help you make an informed and stress-free decision, here are several factors to consider along with helpful tips to guide your search.
Important Considerations
Experience: Choose a vendor with a proven track record and expertise in the keyless entry market.
Product Selection: Opt for a vendor that offers a wide range of systems, allowing you to find the perfect fit for your property.
Support and Service: Look for a vendor that provides excellent customer service, ongoing support, and training resources.
Installation and Integration: Prioritize vendors that offer a seamless installation process and compatibility with your existing systems.
Tips for Success
Research: Conduct thorough research online, read customer reviews, and gather recommendations from other commercial property owners.
Request Consultations: Reach out to potential vendors and request consultations to discuss your needs, explore their product offerings, and clarify any questions.
Compare Pricing: Be sure to obtain quotes from multiple vendors and compare pricing, keeping in mind the value of quality, service, and features.
Narrow Your Choices: Create a shortlist of top contenders based on your research and consultations.
Trust Your Instinct: Finally, select a vendor that aligns with your values, meets your specific requirements, and instills confidence in their ability to deliver exceptional keyless entry solutions.
By carefully considering these key factors and following our helpful tips, you will be better equipped to choose the right keyless entry vendor, guaranteeing a successful and worthwhile investment for your commercial property.
How Does Swiftlane Work?
Swiftlane simplifies access control for property managers, real estate brokerages, and landlord representation. Our cloud-based end-to-end smart technology provides access to every point in a building using face recognition access, mobile access, video intercom, visitor PINs, key card access and voice-enabled unlock.
Benefits of Swiftlane Access Control for Commercial Buildings
Future Proof Your Investment
Swiftlane's modern security system is architected to provide highest future proofing for your investment
Works with existing infrastructure like electronic keyless door locks and ethernet-based cabling
Over the air updates to continue receiving the best new features
Reduce Operating Costs
Manage multiple tenants and buildings from anywhere
Grant access credentials remotely to tenants and visitors
Save money by eliminating operating costs from on-premise systems
Elevated Tenant Experience
Cutting-edge touchless access technology
Modern two-way video intercom system
Fast enrollment and easy user experience
High Security
Facial biometrics system that's high security, SOC 2 compliant, and designed to protect privacy
Cloud-based system that allows revoking access instantly
Single Tenant vs Full Building Installs
Flexibility around installation types
Turnkey office move experience to new tenants
Talk to us about pre-installs for new tenants
Comprehensive Security Solution
Lower cost from using a single system for managing tenant and visitor access
Comprehensive physical security solution
Work with us to deploy a complete solution for your building security
Conclusion
Commercial keyless door entry systems have become an indispensable tool for enhancing security, convenience, and operational efficiency in modern commercial buildings. The growing popularity of keyless entry systems is a testament to the value they bring to commercial properties. By investing in these advanced access control solutions, building owners can create safer, more controlled environments for tenants, employees, and visitors. Additionally, the integration of cloud management and the ability to manage multiple properties from a single platform further enhance the appeal of keyless entry systems.
As technology continues to evolve, we can expect to see even more innovation in the field of access control, with keyless entry systems playing a central role in shaping the future of commercial building security. Whether you're a small business owner or the manager of a large commercial complex, keyless door entry systems offer a smart, secure, and forward-thinking solution for managing access to your property.
Get a Swiftlane Quote
Tell us about your building and we'll help you find the best solution.