Package Concierge is a company that offers a range of automated locker systems and package management solutions for various industries, such as multifamily, student housing, corporate offices, and retail. In this detailed review, we will discuss their offerings, features, and benefits, as well as how these solutions can make the package management and retrieval process more convenient and efficient for both businesses and end-users.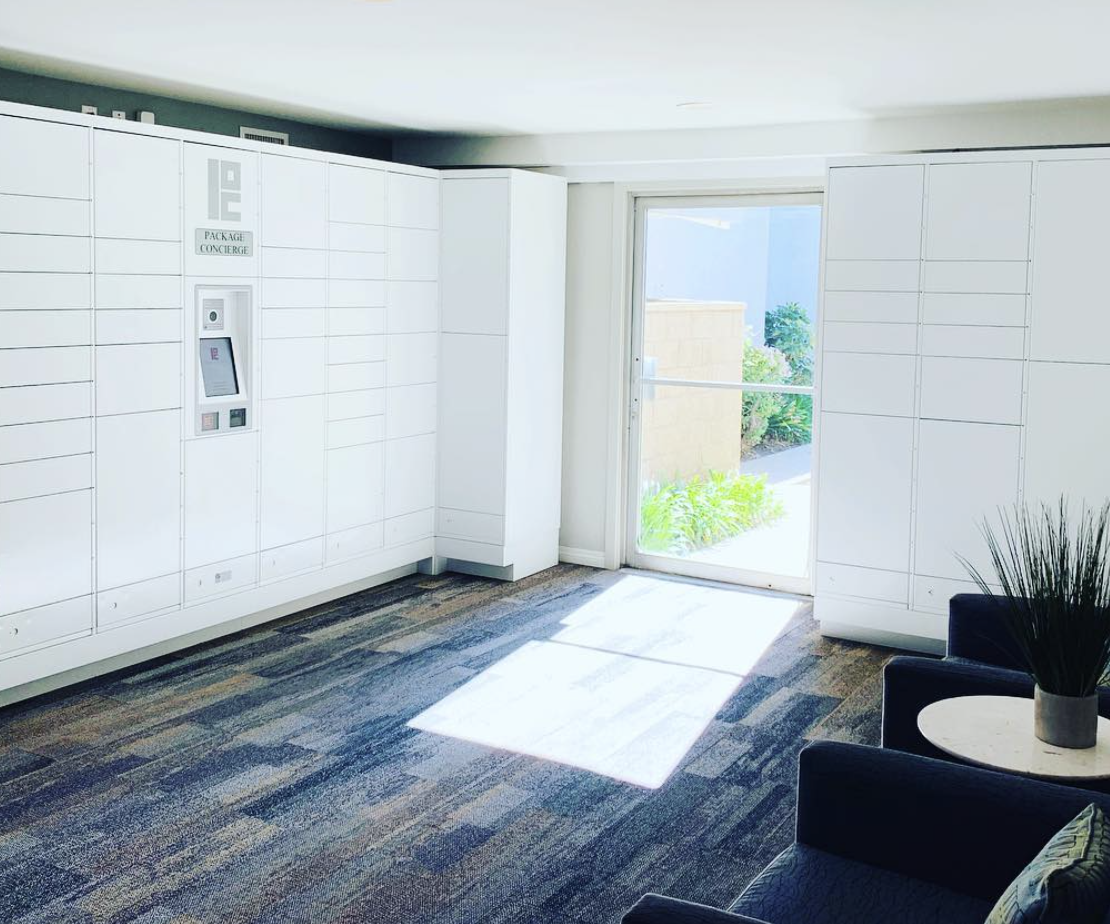 Related Posts:
What is Package Concierge?
Package Concierge is a package management solution designed to streamline the process of receiving and retrieving packages for multi-unit residential properties, such as apartment complexes and condominiums. The company offers a range of locker systems and package room solutions for apartment communities that provide a secure, convenient, and efficient way for residents to receive packages.
How does a Package Concierge work?
Package Concierge works by providing a centralized location for package deliveries, a service which streamlines the process for both couriers and residents. Here's an overview of how the system works:
A courier delivers a package to the locker system.
The courier scans the package and selects an appropriately sized locker.
The system generates a unique access code or QR code for the locker.
The resident receives a notification with the access code or QR code.
The resident uses the access code or QR code to unlock the locker and retrieve their package.
Various Types of Products Offered by Package Concierge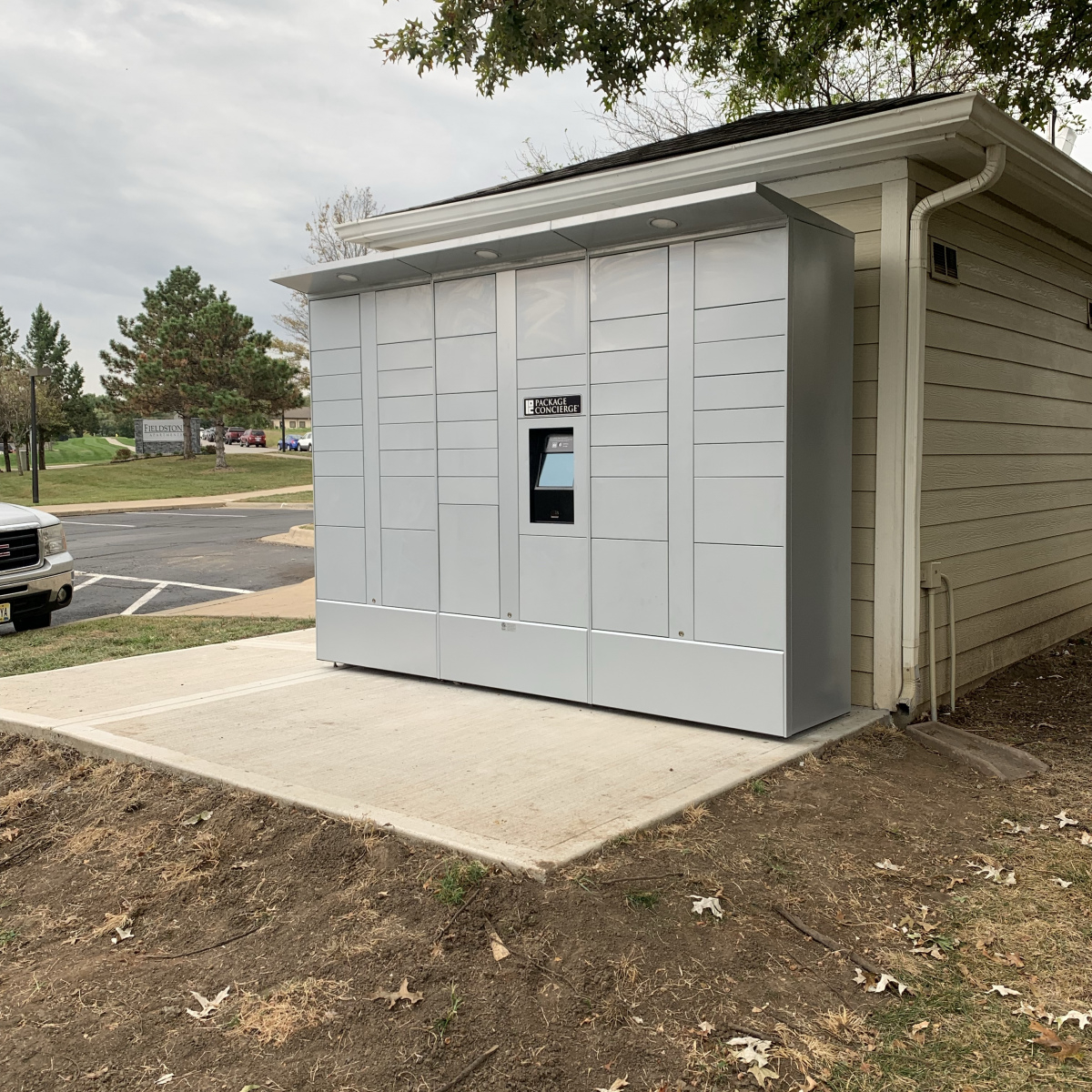 Overview
The Element Locker Series is an affordable and versatile package management solution designed for small to medium-sized properties. These smart lockers feature a sleek, minimalist design, and are made from durable, weather-resistant materials, making them suitable for both indoor and outdoor installations.
Key Features
Budget-friendly option
Modular design for easy expansion
Indoor and outdoor installation options
Customizable colors and finishes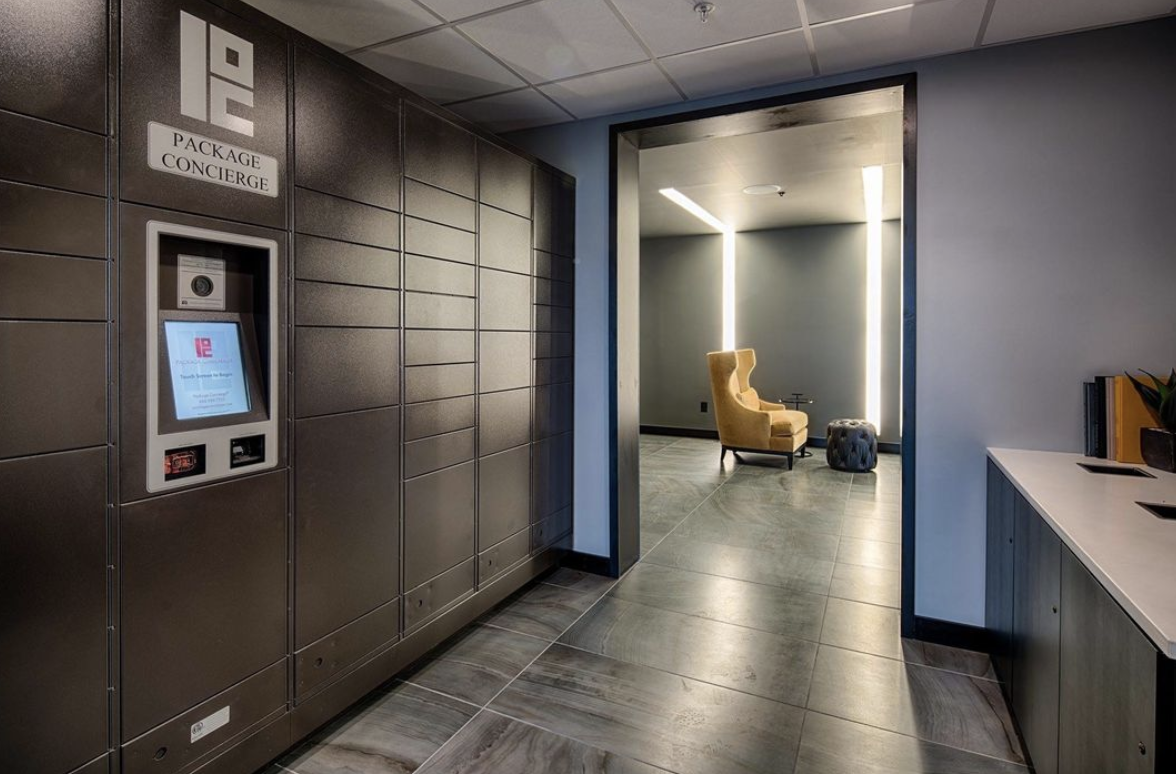 Overview
The Premier Locker Series offers a high-end, sophisticated package management solution for luxury properties and developments. These lockers boast a premium design, with high-quality materials and finishes to match the upscale aesthetic of the surrounding property.
Key Features
Luxurious design and premium materials
Customizable colors, finishes, and wraps
Integrated touchscreen interface
Indoor and outdoor installation options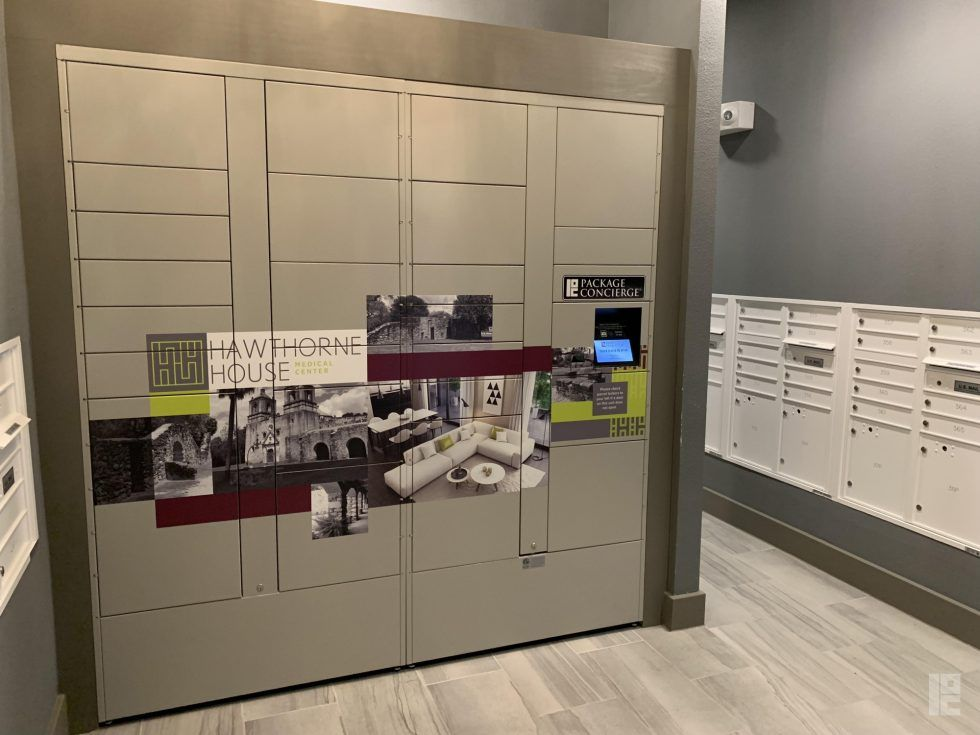 Overview
The Express Locker Series is a compact, space-saving package management solution ideal for properties with limited space or those looking to optimize their package handling process. These package lockers are designed to fit in small spaces and can be installed indoors or outdoors.
Key Features
Space-saving design
Modular and expandable system
Customizable colors and finishes
Indoor and outdoor installation options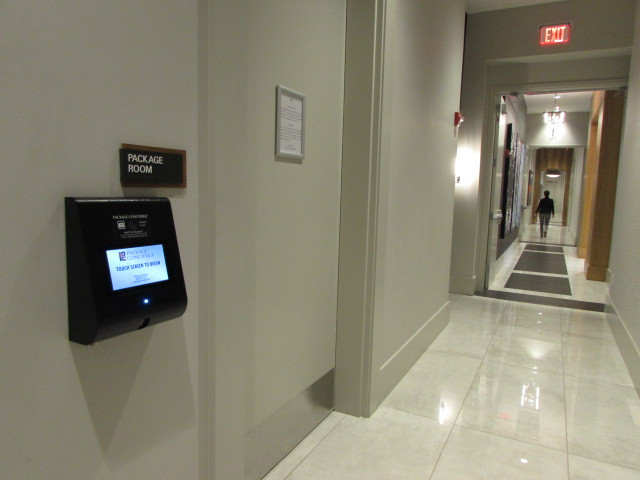 Overview
The Package Room is an innovative apartment package lockers and management solution that combines the security of a traditional package room with the convenience and efficiency of a smart locker system. This solution is ideal for properties that require a more flexible package handling system or those looking to modernize their existing package rooms.
Key Features
Secured access with unique access codes
Package Concierge Room app for easy management
Customizable notifications for residents
Seamless integration with property management software
By offering a range of products, the Package Concierge system caters to the varying needs of different property types and sizes. From the budget-friendly Element Locker Series to the luxurious Premier Locker Series, the space-saving Express Locker Series, and the innovative Package Room, Package Concierge has a package management solution to fit every property's unique requirements.
Industries Served
Multifamily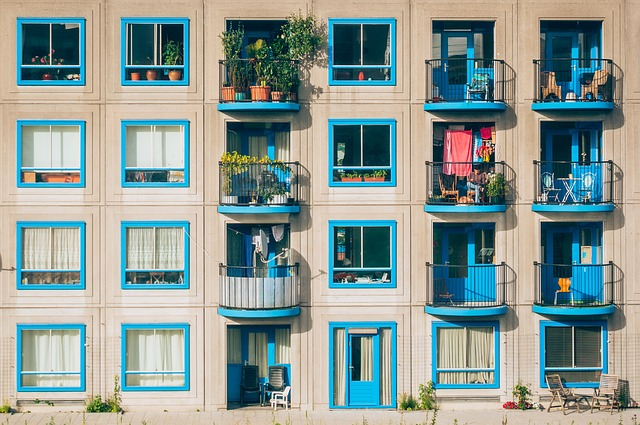 Overview
The Package Concierge apartment complex' package locker series helps property managers manage the increasing number of packages being delivered to residents. These smart package lockers will provide secure, convenient 24/7 access, allowing residents to pick up their packages at their convenience and freeing up staff to focus on property management tasks.
How it works:
Delivery carriers use the touchscreen interface to deposit packages into the locker system.
Residents receive an email or text notification with a unique access code when a package arrives.
Residents enter the access code at the locker kiosk or use the Package Concierge app to retrieve their packages.
Student Housing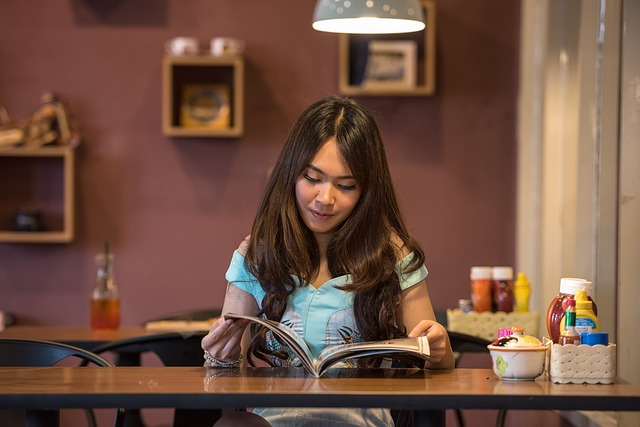 Overview
The Package Concierge student housing package locker service series offers a secure and efficient solution for managing package deliveries in student housing communities. With 24/7 access, students can retrieve their packages at their convenience without waiting for office hours or bothering community staff.
Benefits
Secure, convenient, and contactless package retrieval
Reduces administrative burden on staff
Increases resident satisfaction
Provides a competitive advantage in attracting and retaining students
Corporate Offices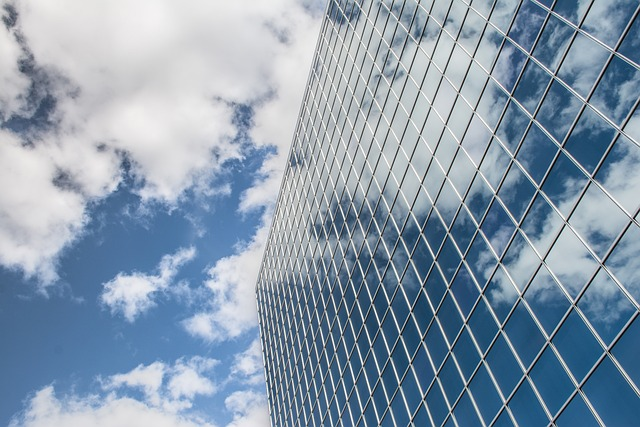 Overview
The Package Concierge corporate package locker series offers an innovative and secure solution for managing package deliveries in office settings. This system can handle both personal and business packages, providing a central location for package delivery and retrieval and reducing the need for reception or mailroom staff to manage deliveries.
Benefits
Streamlines package handling and improves efficiency
Reduces administrative burden on staff
Enhances security for sensitive and high-value packages
Encourages a contactless delivery environment
Retail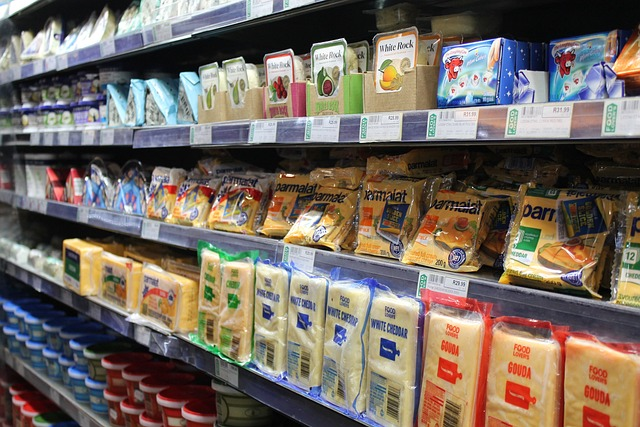 Overview
The Package Concierge retail package locker series allows retailers to provide a convenient and secure way for customers to pick up their online orders. This solution is ideal for curbside and in-store pick-up, allowing retailers to offer an additional level of convenience and safety for their customers.
Benefits
Enhances customer experience with convenient, contactless pick-up
Reduces staff workload for in-store pick-ups
Increases efficiency and reduces wait times for customers
Encourages a safe and secure pick-up environment
Package Concierge App
The Package Concierge mobile app is available for iOS and Android devices and offers additional features for end-users, including:
Mobile access code retrieval
Push notifications for package arrival
Outbound package scheduling (for select properties)
Locker access history
Integrations
Package Concierge is designed to integrate with property management systems and other software platforms, making it easy for property managers and residents to track and retrieve packages and access lockers. Notable integrations include:
Entrata
RealPage
Yardi
ActiveBuilding
Notifii
How do I get a package from Package Concierge?
To get a package from Package Concierge, follow these steps:
Wait for a notification via email or text message, which will contain a unique access code or QR code for your package.
Go to the Package Concierge locker system located on your property.
Enter the access code on the touchscreen interface or scan the QR code if provided.
The locker containing your package will open, allowing you to retrieve it.
By providing an efficient and secure method for package retrieval, Package Concierge improves the overall experience for both residents and property management staff.
Who owns Package Concierge?
Package Concierge is owned by Gibraltar Industries, Inc., a leading manufacturer and distributor of building and industrial products. Gibraltar Industries acquired Package Concierge in 2017, helping to expand the company's reach and enhance its product offerings.
Conclusion
Package Concierge provides a comprehensive suite of package management solutions for various industries, including: multifamily communities, student housing, corporate offices, and retail. With their automated electronic locker system, systems and smart package rooms, they offer secure, convenient, and efficient package management options for both businesses and end-users.
In today's fast-paced, e-commerce-driven world, Package Concierge's solutions can significantly reduce the burden on staff, enhance security, and improve the overall experience for residents, students, employees, and customers alike. If you're looking for a package management solution that combines innovation, user convenience and, and security, Package Concierge may be the right fit for your business or property.
Upgrade Your Building Security
Get in touch with a Swiftlane specialist for more information on the best access control and video intercom solution for your building.