When approaching the main door of an apartment building, don't let greetings from an invisible voice faze you. This must be the virtual doorman speaking to you from a remote location, after watching you on the building's security cameras. While a traditional doorman would probably open the door for you, a remote doorman lets you in using an access control system with remote door release.
In this post, you'll explore remote doorman services and review the best virtual doorman services with our complete guide to choosing a virtual doorman services provider. Let's jump right in.
Related Post
Table of contents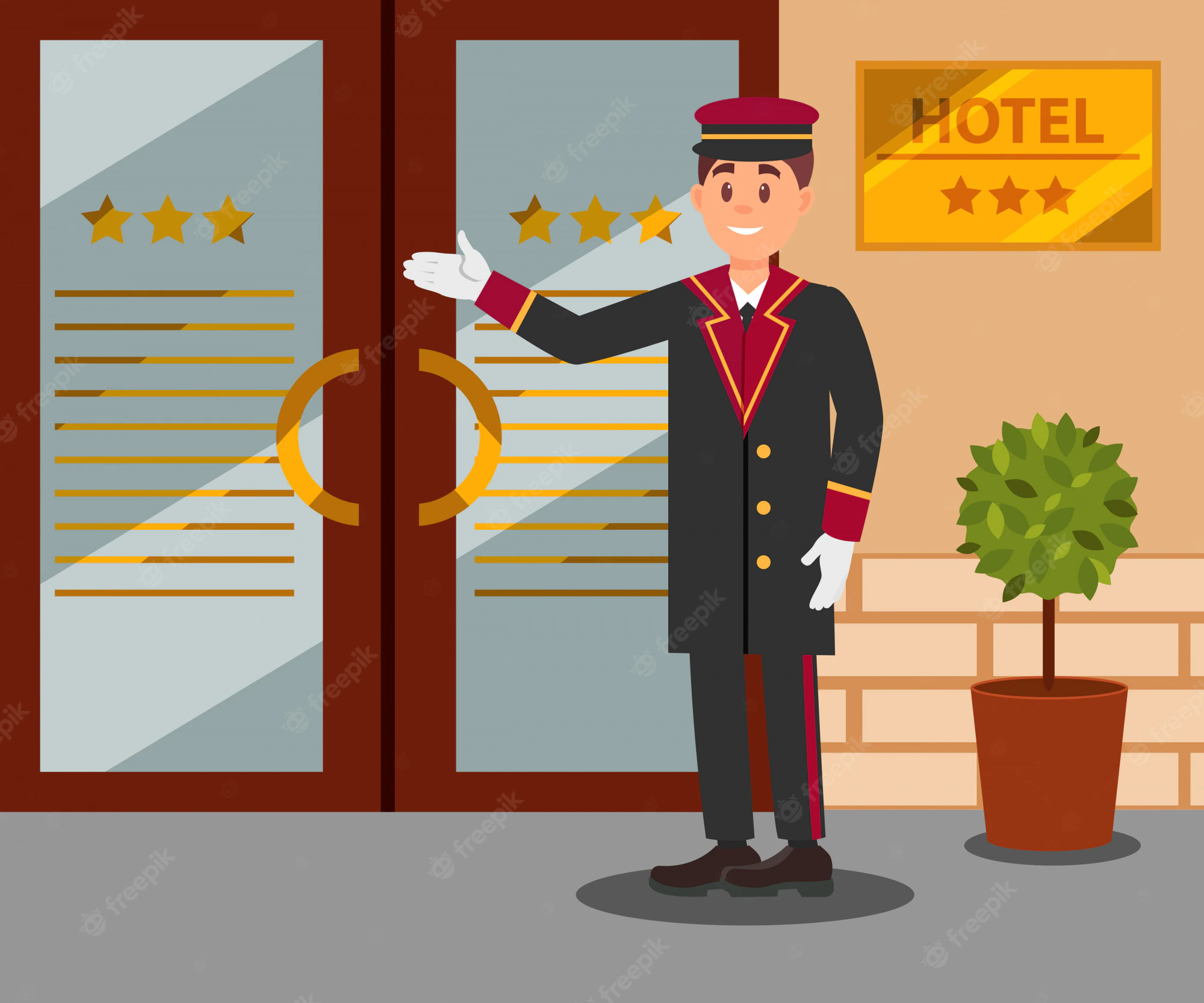 What is a Virtual Doorman?
A traditional doorman meets and greets visitors and residents and opens the door for them. A polished and trained human doorman can probably deliver a more personalized access experience to residents and visitors. However, the cost of hiring a real doorman can be prohibitive — particularly if you're staffing for small or mid-sized apartment buildings in NYC or other metropoles. This is where virtual or remote doorman services enter the scene.
A virtual doorman — sometimes also called a remote doorman, virtual concierge, cyber doorman, or virtual guard — is a building-wide system comprising hardware, software, and operators. A remote doorman manages and controls a building's front door, visitor access, video surveillance, amenities, resident facilitation, and other services that a traditional doorman may provide.
What are Virtual Doorman Services?
Outsourced virtual doorman services take care of all of the tasks that an on-site door man would perform. These may include:
Monitoring the main door, lobby, and other secure areas
Verifying the identity of visitors who want to enter the building
Opening the main door for visitors and deliveries
Informing the resident that their guests or deliveries have arrived
Keeping out unwanted individuals by coordinating with building security
Booking common-use facilities for residents
Assisting residents with maintenance and during emergencies
Improving building security by storing all entry logs, along with times and photos
Providing property managers visibility and control into building management systems
Cloud-based access control and video intercom systems, such as Swiftlane, automatically store all entry photos, providing an invisible layer of security against unauthorized access.
How Does a Virtual Doorman System Work?
Traditional virtual doorman service providers deploy human operators at remote command and control centers. Real operators monitor surveillance cameras installed on the building's front door and in other areas.
The operators speak to visitors through an intercom station with camera and call residents to inform them of the arrival of their guests.
Some remote doorman systems only allow operators to unlock the door through wired or telephone line door release mechanisms. Others allow visitors to call residents directly and let residents unlock the door through a mobile app.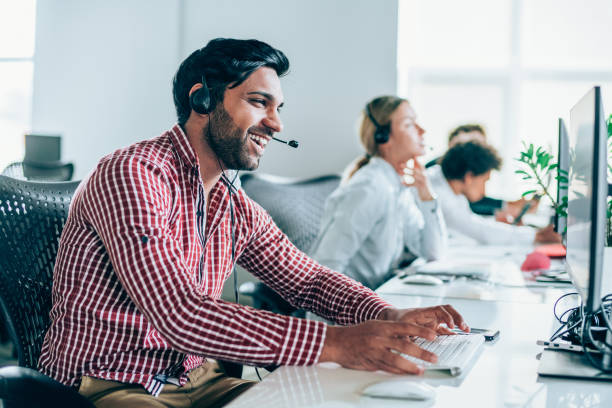 Modern virtual doorman systems consist of cloud-connected cameras, video intercom, and access control hardware.
They allow residents, tenants, visitors, and deliveries to access the building using a variety of credentials, including mobile, facial recognition, RFID cards or fobs, and PIN code credentials.
Enabled by modern technology, these systems can accomplish most of the building management, security, communication, and access control tasks without depending on human operators.
What's the Difference between Virtual Doorman and Video Intercom Systems?
Virtual doorman is a traditional call-center solution, whereas a modern video intercom system can work both as a stand-alone automated system as well as a fully or partially staffed remote doorman system.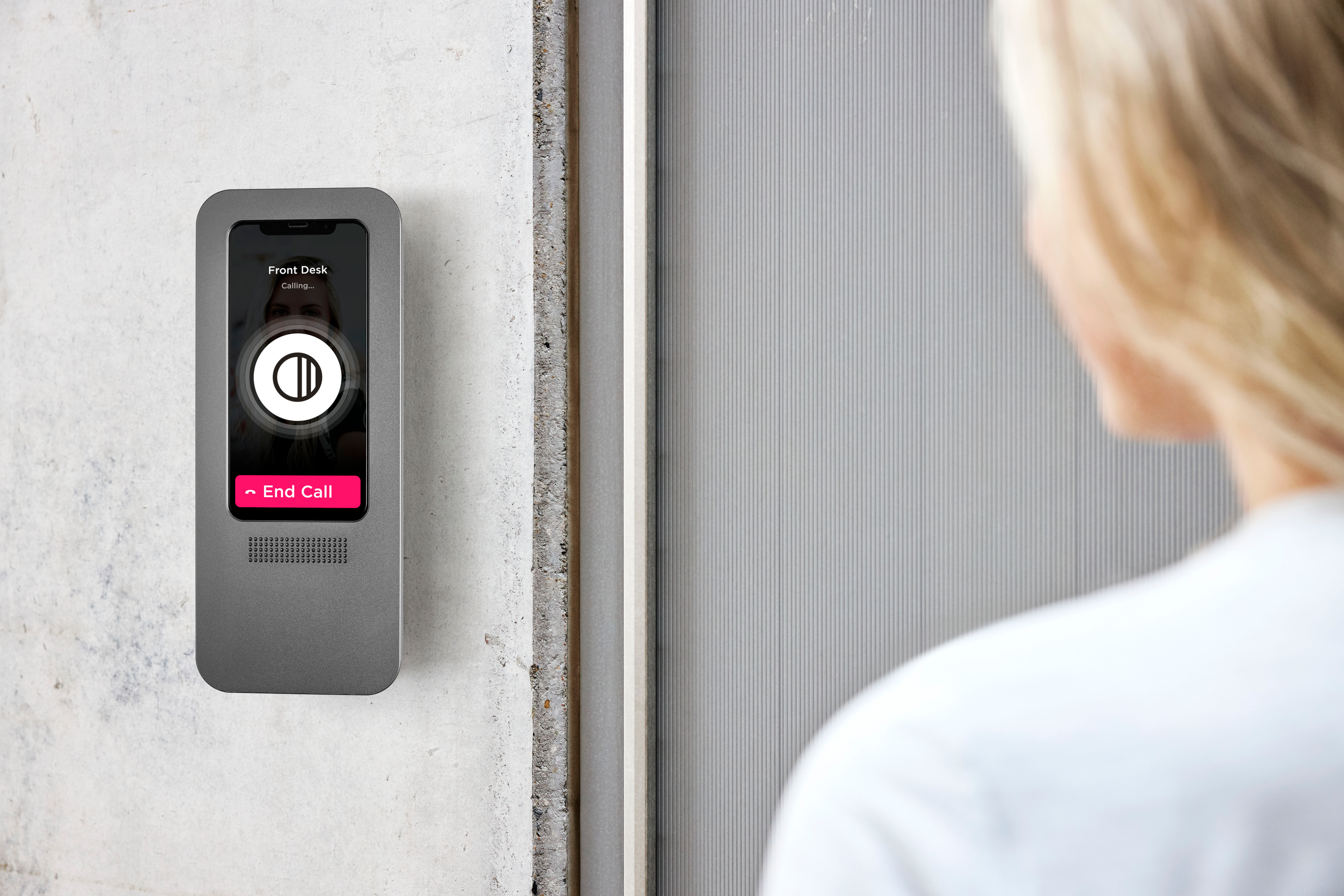 A virtual doorman service may not be able to do, at least cost effectively, some of the tasks that a fully automated smart video intercom and access control system can perform by default. For example:
Card and PIN based entry for residents and visitors
Facial recognition based automatic entry systems
Limited time entry codes for deliveries and frequent visitors
Automatic video call placement on residents' smartphones when they are out of their apartments
Because of these features, smart video intercom entry systems do not need much human input for performing repetitive visitor management and access control tasks.
For example, a video intercom based virtual doorman automatically notifies the residents when their guests, food deliveries or packages arrive.
Facial recognition and mobile based doorman systems can open the door for delivery drivers and authorized visitors.
You can program a smart video intercom system to work as a cloud-based remote doorman system through an interactive web portal or mobile application.
Video Intercom Doorman Systems have A Lower TCO
Unstaffed doorman systems have a much lower total cost of ownership compared to fully or partially staffed remote doorman systems. In most cases, an operator assisted remote doorman service is more affordable than an on-site doorman, but it is pricier than a fully automated video intercom solution like Swiftlane .
If needed, you can always add operators to assist the residents and convert a smart video intercom to a staffed doorman solution. Remote doorman companies can also use smart access control video intercoms to improve system security and reduce operator workload.
Top Companies Offering a Virtual Doorman Solution
Let's look at the features of some popular virtual doorman services provider companies and find the best virtual doorman for your building.
Swiftlane Video Intercom and Virtual Doorman
Overview: San Francisco based, Swiftlane offers a state of the art video intercom access control system that can work completely unstaffed, as well as a staffed virtual doorman system.
Hardware and Software: The system consists of a proprietary multi-technology IoT door readers, door controllers, and cloud-based access control software.
How it Works: A multi-technology reader, called Swiftreader or SwiftreaderX, is installed at the building entry and can be configured to read multiple types of credentials including proximity cards and fobs, mobile, PIN codes, and face credentials. The Swiftreader and SwiftreaderX also work as a video intercom and allow visitors to call residents on their smartphones, landlines, and regular mobile phones. Residents can speak to their visitors via video calling and unlock the door from their phone completely remotely.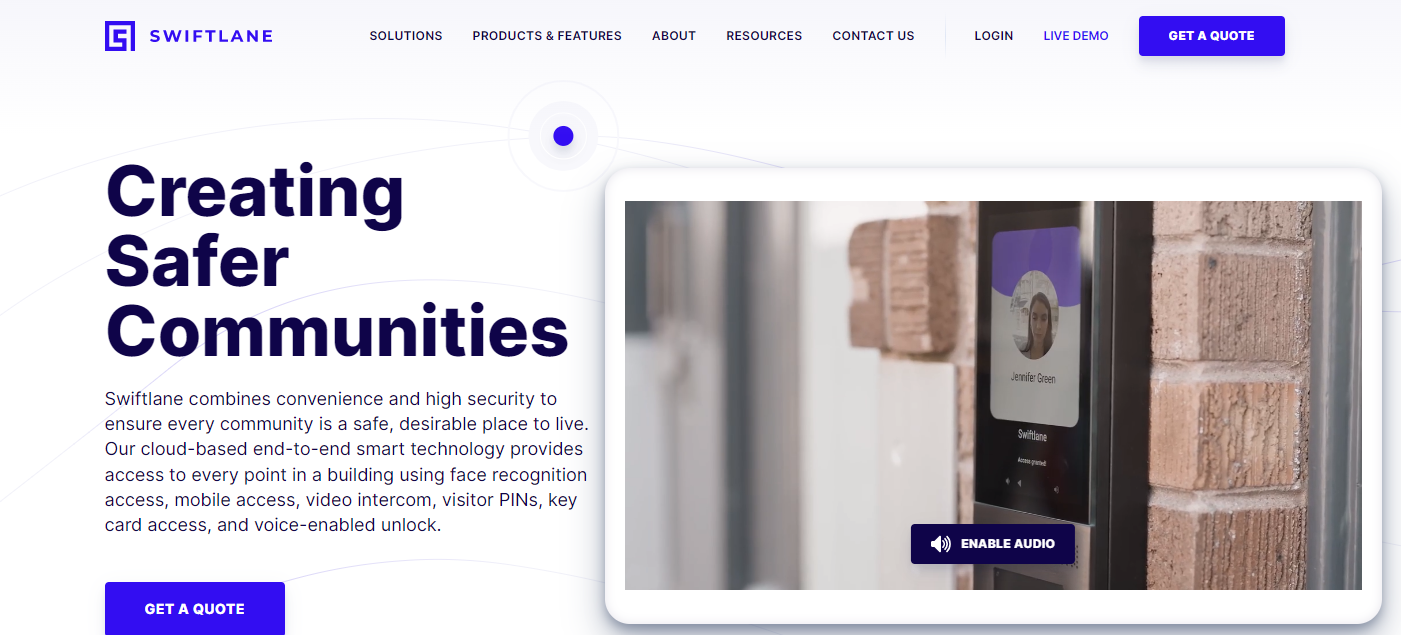 Features: Swiftlane virtual doorman features include:
Two Way Video Calling: Visitors can use a touchscreen directory to call residents via two-way audio and video calling.
Remote Unlocking: Residents can unlock the door remotely using smartphones and regular phones.
Automated Visitor Access: Residents can create time-barred one time or multiple entry pin codes for guests and deliveries.
Entry Photo Audits: Automatic visitor photo capture and cloud storage.
Resident Access: Facial recognition, key card, key fob and mobile app unlock for residents.
Read more: Video Intercom Systems- A Complete Guide
Carson Living
Overview: Carson Living offers an all-in-one virtual doorman solution for small and medium sized apartment buildings.
Hardware and Software: The system hardware can consist of equipment from multiple manufacturers including EagleEye cameras; Brivo access control; 2N or Comelit intercom; and a range of popular smart locks. Carson Living works through its authorized dealers who install and integrate these devices for customers.
How it Works: Carson Living doorman is designed as a staffed solution. A human operator receives courier calls and remotely unlocks the mailroom door. The resident receives a notification on their mobile phone and can use it to access the mailroom.
Features: Carson offers a mobile app for door opening, deliveries, communication, payments, and services requests. Key features include:
Staff assisted package management
Automatic resident notifications via mobile app
Managers can set up amenities for resident reservations
Send messages to residents and staff
Works with a wide range of access control, cameras, intercoms, and PMS
Connect multiple doors and gates
Virtual Way
Overview: Virtual Way offers a virtual front door solution to manage visitors and deliveries at residential buildings, condominiums, and co-ops of all sizes .
Hardware: The system hardware includes surveillance cameras, intercom stations, and smart locks.
How it Works: Visitors can call a virtual doorman from the building's entry door station. The doorman takes down the visitor's particulars and calls the tenant they're visiting and allows or denies access based on the resident's instructions.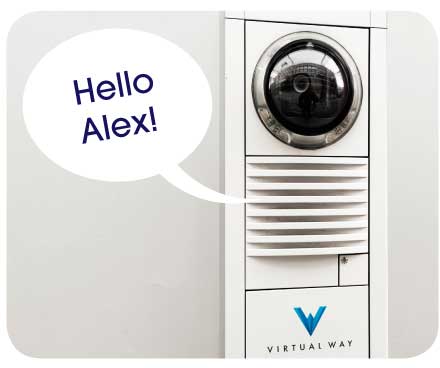 Features:
Online resident portal to notify the doorman in advance about the arrival of expected guests and deliveries
Residents can schedule customized access for dog walkers, house maids or other frequent visitors
Supports license plate recognition technology for parking garages and gated communities
Web-based property management, package delivery and concierge software with option to buy one or more services
Virtual Doorman
Overview: Virtual Doorman was one of the first companies to replace traditional doorman services with virtual ones. Launched in 2000, the company was one of the firsts to use technology to create a cost effective yet secure alternative to traditional doorman.
Hardware and Software: The company has introduced the Virtual Doorman Welcome Station and mobile application. These upgrades allow Virtual Doorman to work in staffed and unstaffed deployments. The latest Virtual Doorman system has an Akuvox intercom at its core.
How it Works: Visitors can call residents or operatives from the entry door station. The recipients of the call can unlock the door from their mobile phones.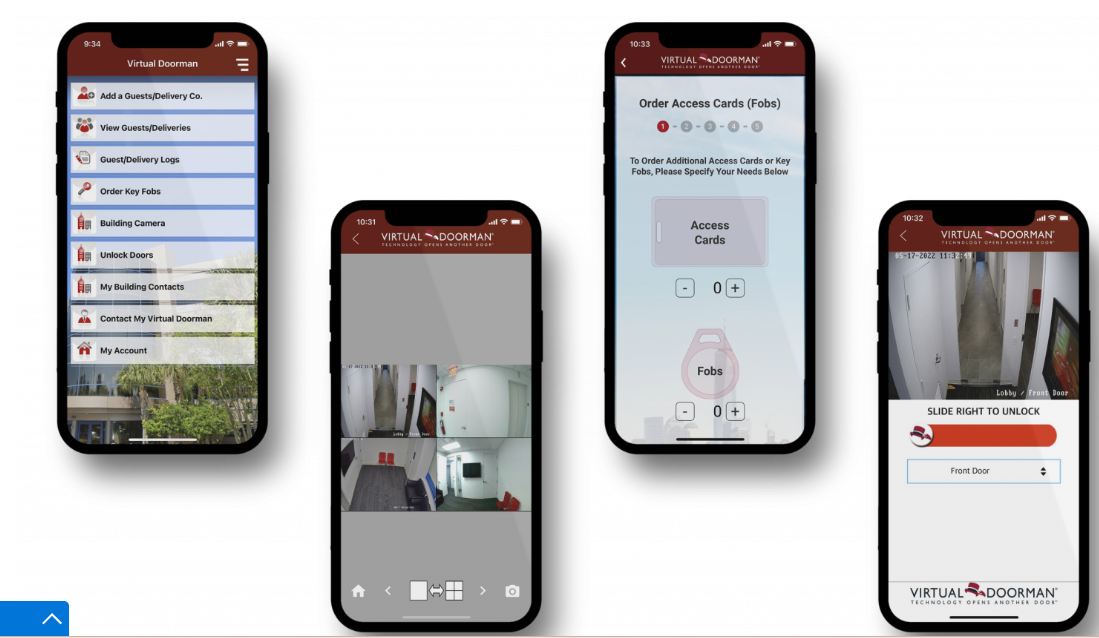 Features: The key features of Virtual Doorman's latest video intercom product include:
8″ LCD touchscreen entry panel
Can call up to 3 phone numbers
Doesn't require dedicated phone lines
Accepts deliveries and notifies residents via the Virtual Doorman app
The app also allows video calling, video monitoring and remote door unlocking
Costs of a Virtual Doorman System
The cost of a virtual or cyber doorman system includes hardware cost, installation cost and a recurring monthly service fee.
The hardware typically includes a video intercom system, surveillance cameras, and physical access control system with remote door release. The cost can range from a few hundred to a few thousand dollars, depending on what you are buying.
Just to let you have an idea, here's an approximate breakdown of the cost of a remote doorman system's components:
Cost of video intercom system: $1800 $7000
Cost of access control system: $1500 to $3000 per door
Cost of surveillance camera: $100 to $200 per camera
Installation cost (roughly): $1500 to $7500
Monthly subscription: $500 to $2500
Is Virtual Doorman Safe?
A virtual doorman may be safer than a traditional doorman simply because it is not vulnerable to human errors and omissions. A digital doorman system automatically stores all entry photos of residents and visitors, creating an invisible perimeter security shield.
To provide tighter security, you have the option to activate the facial recognition feature and provide security guards with access to surveillance cameras.
Get a Quote
Please share more details about your building so we can find the perfect solution for you!